Jimmy Butler gets called the "n-word" while taking free throws during Heat-Celtics Game 5, according to Twitter [VIDEO]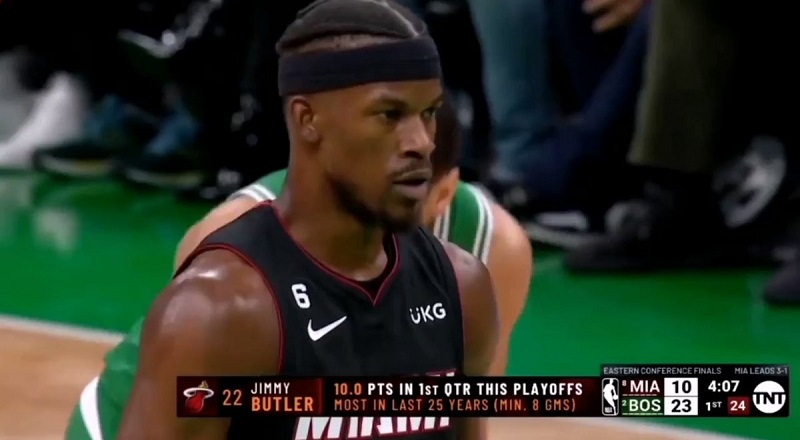 Jimmy Butler gets called the "n-word" while taking free throws during Heat-Celtics Game 5, according to Twitter [VIDEO]
11742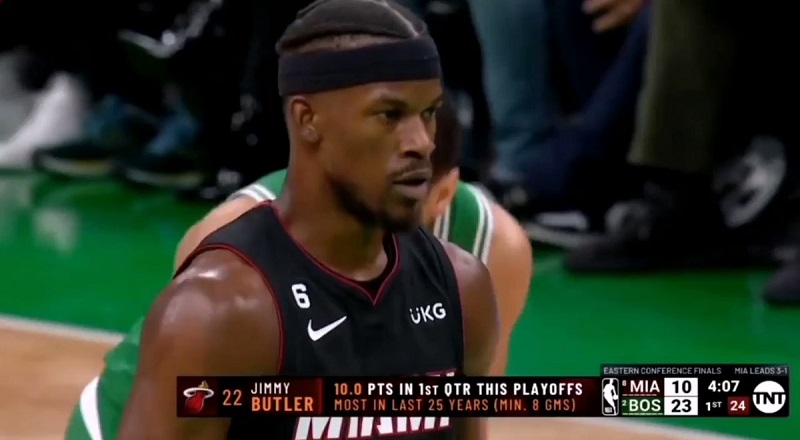 Viewers think Boston crowd called Jimmy Butler racial slur
Jimmy Butler led the Miami Heat to an unexpected 2020 NBA Finals run. Ever since, Butler has been expected to take Miami back to the promised land. To that end, he and Bam Adebayo have formed quite the duo. In addition, Tyler Herro is a key piece to their puzzle. However, during these playoffs, Herro has been out with injury. Through three games, against the Boston Celtics, Miami didn't notice. Boston won the last two games and the pressure is on. Early in the game, Jimmy was taking free throws, and fans think the Boston crowd said something offensive to him.
Jimmy Butler is one of the least likely NBA franchise players. However, Jimmy has led the Miami Heat to the Eastern Conference Finals in three of his four seasons with the team. Exactly one season ago, his Heat had a 3-2 series lead over the Boston Celtics. One win would have returned Jimmy to the NBA Finals. Jayson Tatum and Jaylen Brown made sure that didn't happen. A year later, Butler's Heat lead the Celtics 3-2 with Game 6 at home. However, this comes after having a 3-0 lead. As a result, people are starting to believe the Celtics can make NBA history and win four straight against Miami.
Jimmy Butler and the Heat faced a lot of pressure going into Game 5 tonight. Not only did they not close out at home for the sweep, but they now have to go back to Boston to win. Playing on the road without the momentum is a tall order. In addition, the Celtics' crowd are among the toughest in the NBA's history. As a result, many people believe the Boston crowd was calling Butler a racial slur. Early in the game, he was taking free throws, and the crowd was chanting. Social media believes the "n-word" was being chanted at Jimmy.
Viewers think Boston crowd called Jimmy Butler racial slur