Stephen Curry hits incredibly long range shot in golf [VIDEO]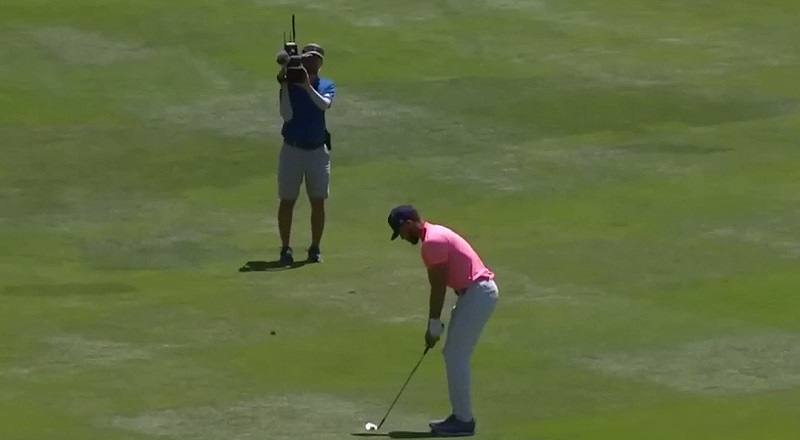 Stephen Curry hits incredibly long range shot in golf [VIDEO]
6077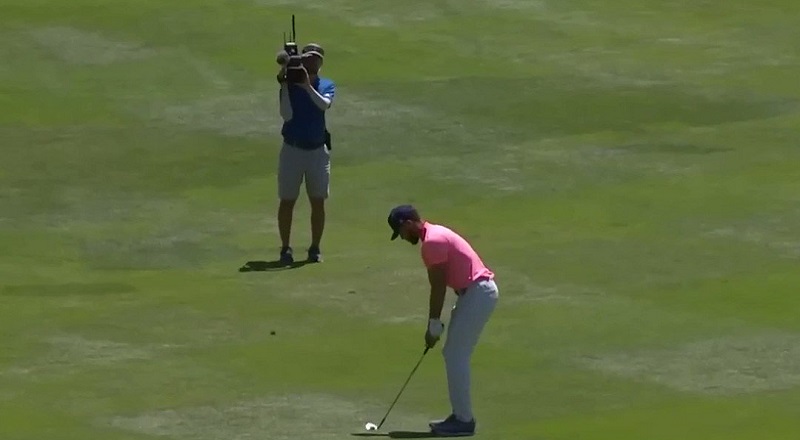 Stephen Curry hits incredibly long range shot in golf
Stephen Curry is normally used to just coming off a championship during this time of year. Worst case scenario, Curry is fresh off an NBA Finals appearance. Instead, Curry's Warriors lost in the second round of the playoffs. In addition, the offseason has gotten off to a controversial start. The Jordan Poole drama is over, as he was traded for Chris Paul. With so much going on, Steph Curry hit the golf course. Even there, he proved to be the greatest shooter of all-time, with how long his shot was that he made.
Stephen Curry receives a lot of credit for his prowess on the basketball court. Not only did he put the Golden State Warriors back on the map, but he led them to four championships. In addition, kids all over the world practice shooting their shots from half court, because of Steph. As a result, Under Armour signed on to be the partners for Steph's Curry Brand. They produce his signature sneakers, but also sponsor his basketball camps.
Stephen Curry is currently playing golf and he broke the internet doing that. Viewers of the NBA are used to what Steph does on the court. However, what he is doing on the course is now drawing people into golf. During the offseason, Curry often plays golf. In addition, he has often spoken on his love for playing golf. This is one thing he and Michael Jordan have in common. But Steph hit the kind of shot only a professional golfer can do. As a result, he owns the internet again.
Source: Basketball Forever
Stephen Curry hits incredibly long range shot in golf