STAPLES Center name returning, as Crypto . com is shutting down its institutional exchange in the United States
STAPLES Center name returning, as Crypto . com is shutting down its institutional exchange in the United States
11124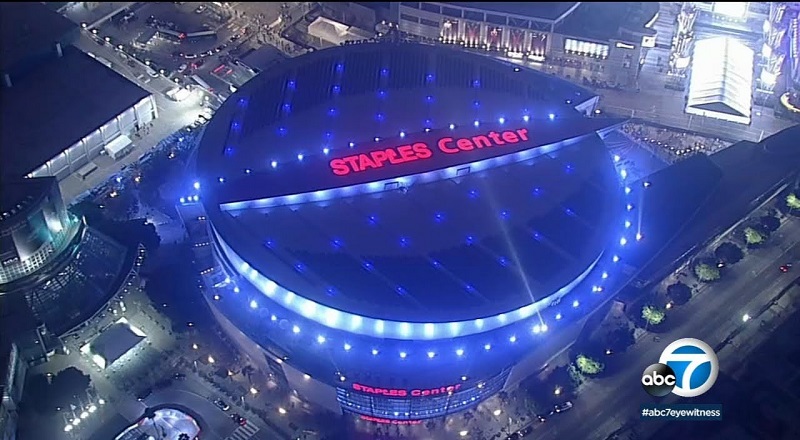 Staples Center name returning as Crypto ends US exchange
Staples Center has been home to many of sports' biggest moments, over the past two decades. A little over a year ago, the arena changed its name however. Despite claims that Staples Center would be the name of the arena until 2041, somehow things changed. Suddenly, Crypto.com Arena became the name of the venue. The fans never liked the name and now it looks like things are changing. With Crypto.com essentially ending their US business, Staples Center is making a comeback.
Staples Center was the home of the NBA's Los Angeles Lakers and Los Angeles Clippers. In addition, the arena was home to the Los Angeles Kings of the NHL. For clarity, the building still exists, but the name was changed to the Crypto.com Arena. In turn, people were calling it "Crypto" for short. Sports fans tried to make it work. Not only was it that Staples Center had a better ring, but it was also the memories associated with that name.
Staples Center felt like a phrase of the past, despite all of the dislike of the new name. In turn, the world seemed to have gotten used to the Crypto.com Arena. However, things can change in an instance in life and the Staples Center thing is one example. It looks like Crypto.com is ending its institutional exchange in the United States. As a result, they no longer need an arena named after them. Now, the word is that the Lakers are resuming business with Staples, and the Staples Center name is coming back.
Source: Mutation Sports
Staples Center name returning as Crypto ends US exchange