Snoop Dogg Shares Goofy Throwback Photo With Tupac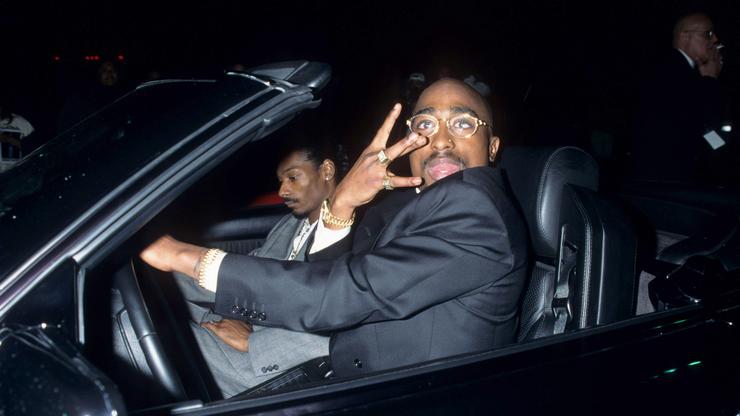 Snoop Dogg Shares Goofy Throwback Photo With Tupac
50
On January 29, 1996, Snoop Dogg and Tupac Shakur arrived at the American Music Awards together, pulling up in a droptop whip and posing for photos. The ceremony was held in Los Angeles, California and included performances from Mariah Carey, Nas, LL Cool J, Lionel Richie, and more.
Re-living the moment, Snoop Dogg hit the rewind button on his memory and ended up at the award show once more, looking back at one of the funniest pictures of him and Tupac.

Kevin Mazur Archive/Getty Images
"Riding shotgun," wrote Snoop on the throwback picture of himself and the late rap legend. The Doggfather seemingly avoids the camera or he was unaware that a picture was in the process of being taken. Tupac, on the other hand, was well aware of the flash, throwing up signs and pulling a goofy face. He stuck out his tongue and kept one hand on the wheel in what probably remains the goofiest candid pictures of the rapper ever.
This isn't the first time that Snoop Dogg posts an old picture of himself and his former collaborator to Instagram. He regularly goes back in his photo albums to pick out some of the dopest shots he can find. Today's is legendary in its own right.