Snoop Dogg Jumps On Scar Lip's "This Is New York" Remix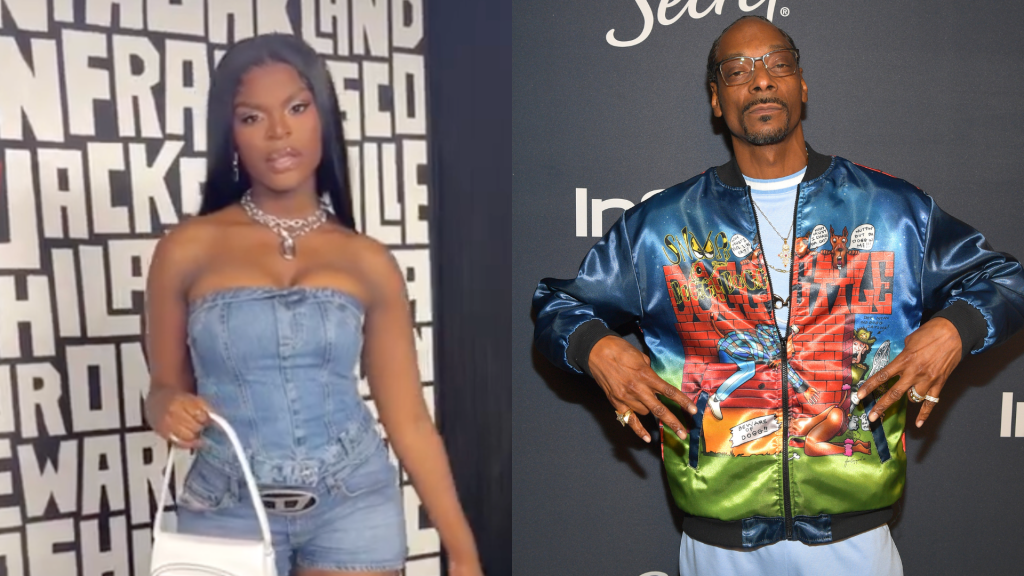 Snoop Dogg Jumps On Scar Lip's "This Is New York" Remix
5356
Snoop Dogg has hopped on a remix to Scar Lip's viral hit, "This is New York." On Thursday (May 18), Scar uploaded a video of the West Coast icon going crazy on the track, newly titled "This Is Cali." 
The video sees Snoop performing his verse, vibing to the cut, seemingly tapping into the energy that made him a legend. 
"Ni**a move, don't you see these gangstas on yo a**," the 51-year-old rapper aggressively spits. "Ni**a move, who ain't go no problem taking all your cash/ Ni**a move, now this bi**h ni**a talking fast/ Got him on his knees, crying, beggin for a pass/ I ain't got no time for the lovely dovey sh*t/ We at LAX on yo ass, carousel six/ All you see blood ni**as, eses, and hella crips."
Snoop's remix arrived after the New York native reached out to "the Doggafther" in April 2023. In an IG post, Scar can be seen asking him in a DM message to hop on the track. "Snoop [Dogg] said he will do a song with me we FaceTimed and laughed ??❤️ @snoopdogg," she captioned the post on May 11, 2023. 
Her original track was officially released on April 2, to critical acclaim. According to genius.com, the track's production, seemingly produced by Scar herself, is a remix of Conway the Machine's DJ Funk Flex Freestyle. 
Snoop isn't the only star co-signing the Bronx emcee. After Cardi B posted Scar's Met Gala outfit to her IG Story and showed her love, the 22-year-old rapper shared her tearful reaction on social media. 
"Cardi B just posted me," she said in the footage. "She inspired me. She from The Bronx, bro. I'm from The Bronx. She showed us young girls we could make it and we could be something, bro. I can't f**king believe this sh*t. We did it."