Selena Gomez Sings A Raw, Heartfelt Message To Herself In 'My Mind & Me' Trailer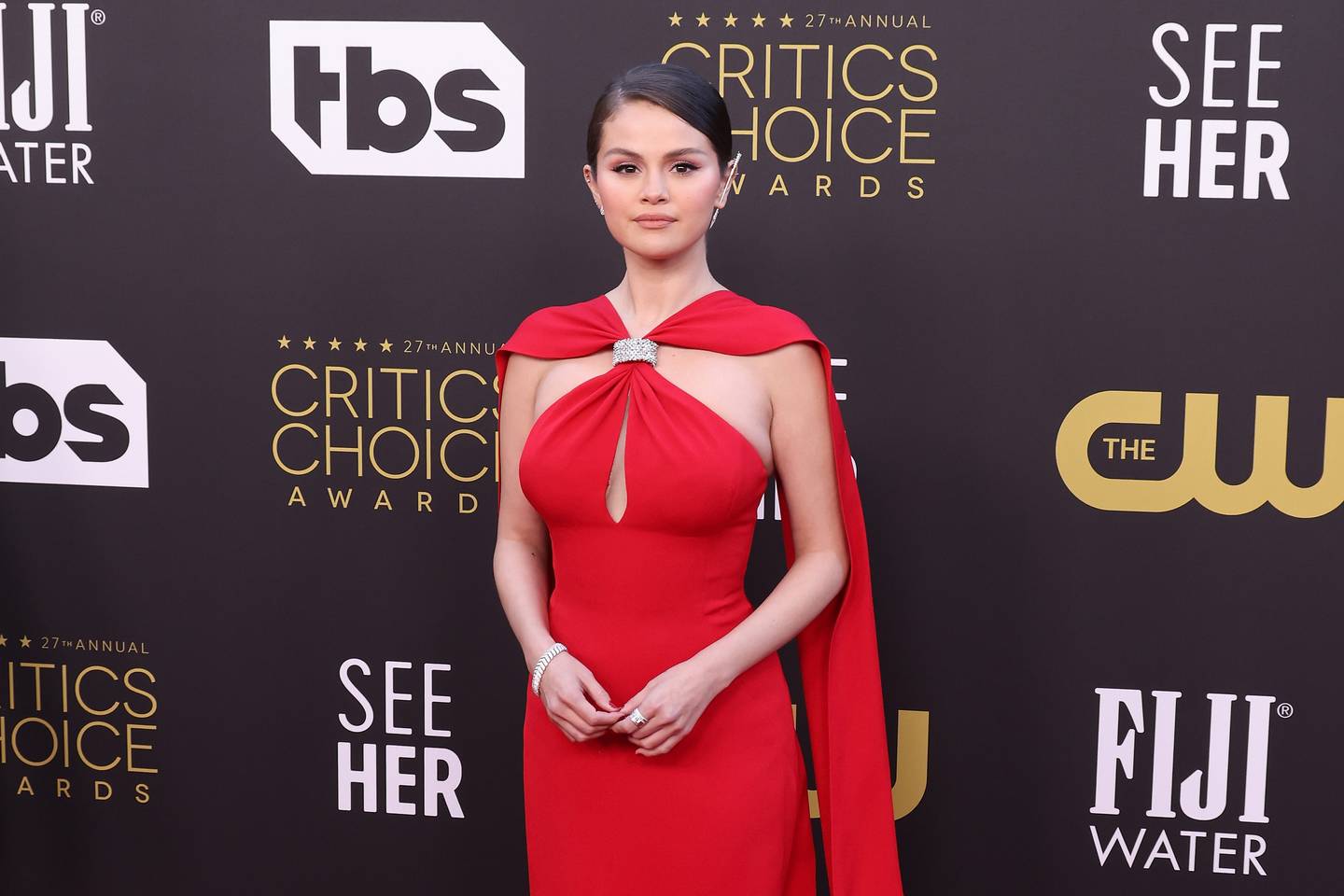 Selena Gomez Sings A Raw, Heartfelt Message To Herself In 'My Mind & Me' Trailer
75
The first official trailer for Selena Gomez's upcoming Apple TV+ documentary Selena Gomez: My Mind & Me has dropped on Monday (October 10) in conjunction with World Mental Health Day.
Directed by Alek Keshishian, who also helmed the critically acclaimed 1991 film Madonna: Truth or Dare and the music video for Gomez's 2015 hit "Hands to Myself," the raw and intimate documentary will reveal footage of the "Rare" singer's life throughout the last six years. This period will especially include her health struggles with lupus, depression, and anxiety and how she journeyed into a new light of healing. "Just be who you are, Selena," she narrates and reminds herself during a montage of clips. "No one cares about what you're doing. It's about who I am, being OK who I am. I am grateful to be alive."
Since she was a child, Gomez has always been working, through her early acting appearances on Barney & Friends and Disney Channel programs and singing music. But one of her biggest insecurities Gomez reveals was her inadequacy and not being good enough. "That's something I've felt a lot of growing up," she tells in the clip. Yet she discovers her happiness in connecting with others, as "it helps me get out of my head." "Clearly, I'm still here to use whatever I have to help someone else," she says. In recent years, the actress-singer has been actively involved in working with anti-poverty and education nonprofit WE Charity, and in December 2019, Gomez traveled to Kenya to meet the local community and visit schools built by the organization. The documentary will also give fans a glimpse of her philanthropic work there.
Although a title has yet to be announced, a new heartening song sung by Gomez resounds in the trailer, in which she sends a loving message to her internal monologue. "We don't get along sometimes / And it gets hard to breathe," she sings with her mezzo-soprano vocals. "But I wouldn't change my life / If somebody sees me like this then they won't feel alone / My mind and me."
In the last two years, the Grammy-nominated artist has dropped both her third studio album, Rare, and a Spanish-language EP titled Revelación. The former debuted No. 1 on the Billboard 200 while the latter charted No. 22. Gomez achieved her first No. 1 hit on the Hot 100 chart with Rare's lead single "Lose You to Love Me," and four tracks from Revelación reached the Billboard Hot Latin Songs chart, including its three singles. Revelación was nominated for Best Latin Pop Album at the 2022 Grammy Awards, marking Gomez's first-ever Grammy nom.
She's also continued acting, starring as the artistic Mabel Mora opposite Steve Martin and Martin Short in the Emmy-nominated Hulu comedy Only Murders in the Building. For each episode of her HBO Max unscripted cooking series Selena + Chef, the show donates $10,000 to the charity of the chef's choice.
Selena Gomez: My Mind And Me will be available for streaming on Apple TV+ beginning November 4.