Saucy Santana And Flo Milli Hit The Salon In New "Whole Family" Video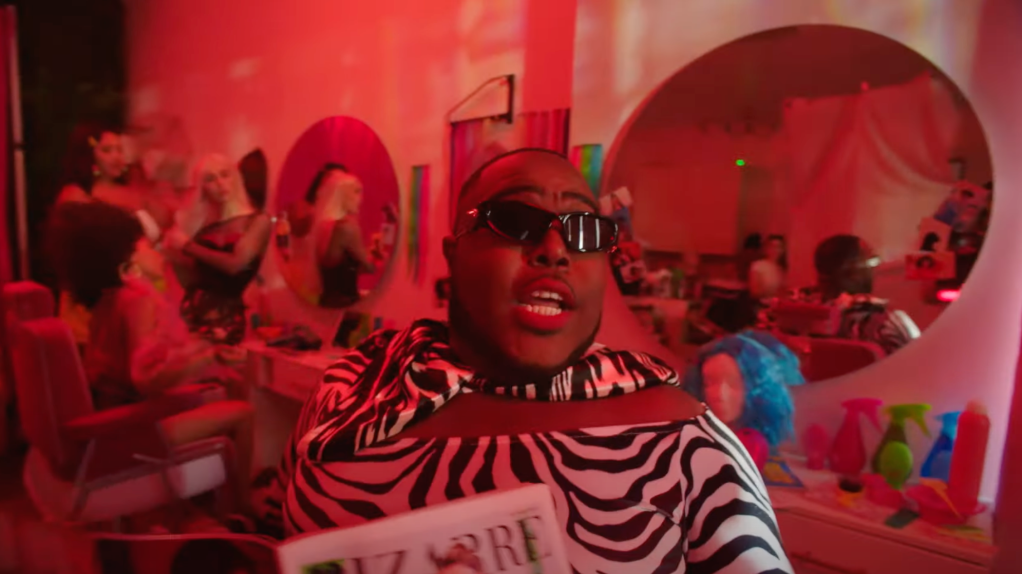 Saucy Santana And Flo Milli Hit The Salon In New "Whole Family" Video
6901
Saucy Santana is ready to take over the summer, and he has recruited Flo Milli for the ride. The two rappers joined forces today (June 16) to drop off "Whole Family," a sassy new collaboration boasting a sample of "Apache" by The Incredible Bongo Band.
In the accompanying Jasper Soloff-directed music video, Saucy and Flo meet up at a hair salon to get pampered before a night out. The link-up quickly turns into a party as the duo shows off some raunchy bars while dancers join in on the fun.
"B**ch, you a (Hoe), yo' mammy a (Hoe), yo' granny a (Hoe)/Yo' whole family full of (Hoes)/ B**ch, you did yo' toes, rockin' them hand-me-down clothes/ Lil' sl*t, you po'/ I get a hundred for show and put p**sy on yo' n***a nose/'Member when you got that n***a name tatted (Mm)," Santana raps on the opening hook.
Santana's most recent bodies of work are Outside and Keep It Playa from 2021, the latter of which included features from City Girls, BeatKing, Kali, and Rubi Rose. Since then, he has been all over the internet thanks to multiple viral anthems like "Booty," "Walk," "Material Girl," and his "Booty (Remix)" featuring Latto.
Flo Milli dropped her debut album, You Still Here, Ho?, back in July 2022. The project was equipped with a narration by Tiffany "New York" Pollard, two bonus tracks, and features from Babyface Ray and Rico Nasty. Outside of her own releases, she has dished out recent guest verses on tracks like "Goddess" by Monaleo, "Rodeo (Remix)" by Lah Pat, and more.