Janet Jackson's 'Together Again Tour' With Ludacris Was A Celebration For Die-Hard Fans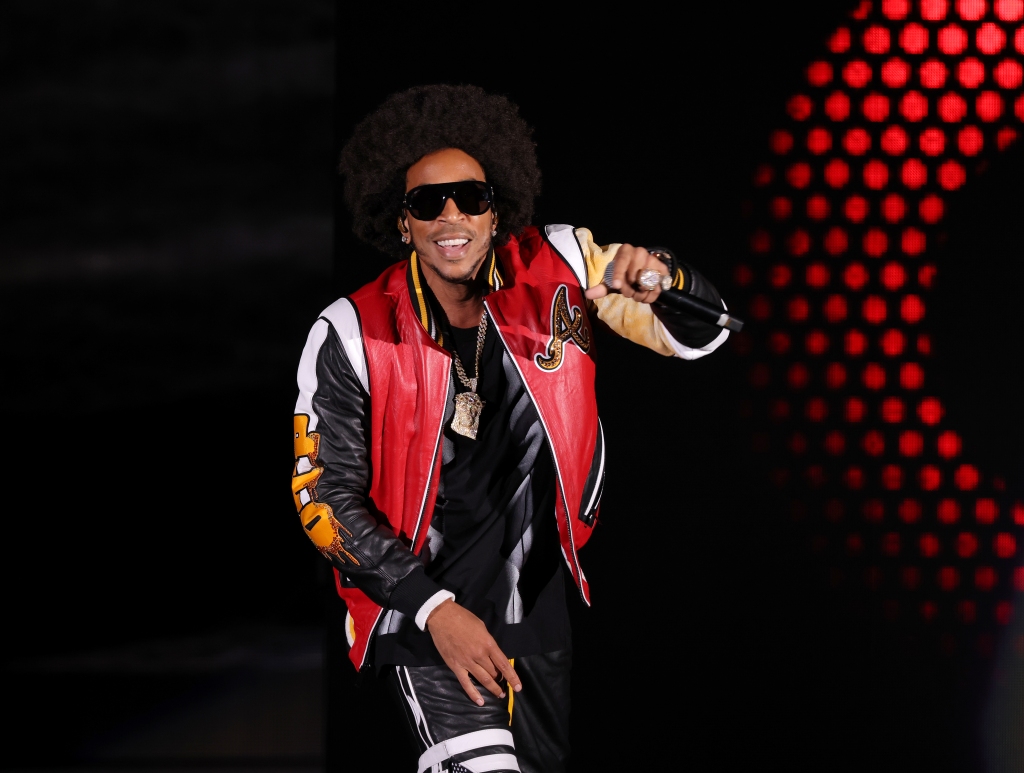 Janet Jackson's 'Together Again Tour' With Ludacris Was A Celebration For Die-Hard Fans
8652
Janet Jackson is your favorite's favorite—and ours too.
As chill temperatures still haunted Los Angeles ahead of summer's solstice, the youngest Jackson kicked off Hollywood Bowl's 2023 season on Saturday (June 10) with a riveting, nostalgic, star-studded show. 
As the sold-out crowd piled into the open-air amphitheater, the likes of Cree Summer, Angela Bassett, Jimmy Jam, Janelle James, Larenz Tate, Victoria Monét, and more were spotted blending in with day-one fans. Diehard stans of the Control superstar donned custom merchandise and recreations of Jackson's iconic looks including her historic ensemble from the "Rhythm Nation" video.
The three-hour sacrament was prompt with its commencement. Ludacris took the stage like he was back in Atlanta circa 2007, after winning two Grammys in one night for Best Rap Album and Best Rap Song. Rocking his famed afro and animated, oversized props, the bonafide star took fans back to their heydays, blasting through his array of hits including "Welcome To Atlanta," "Area Codes," "Pimpin All Over The World," "My Chick Bad," "What's Your Fantasy," and "Stand Up."
Before handing over the spotlight to Jackson, the Fast & Furious actor declared, "I would not be on this stage without an icon by the name of Janet Jackson." The crowd erupted in applause. The wondrous sound was akin to marveling at the late King of Pop as he stood centerstage, motionless. The roaring continued as Jackson appeared in a hooded purple garment concealing a gold catsuit, kicking off her two-hour set with "Damita Jo," the title track from her 2004 album. 
The five-time Grammy winner divided the show into four acts, complete with distinct looks. For the Hollywood Bowl's season opener, the concert also doubled as a fundraiser for the L.A. Philharmonic and its "learning and community initiatives," including the Youth Orchestra Los Angeles (YOLA). Jackson performed alongside the thriving musicians for an enchanting rendition of "Again" from 1993's janet, and helped to raise $3.4 million.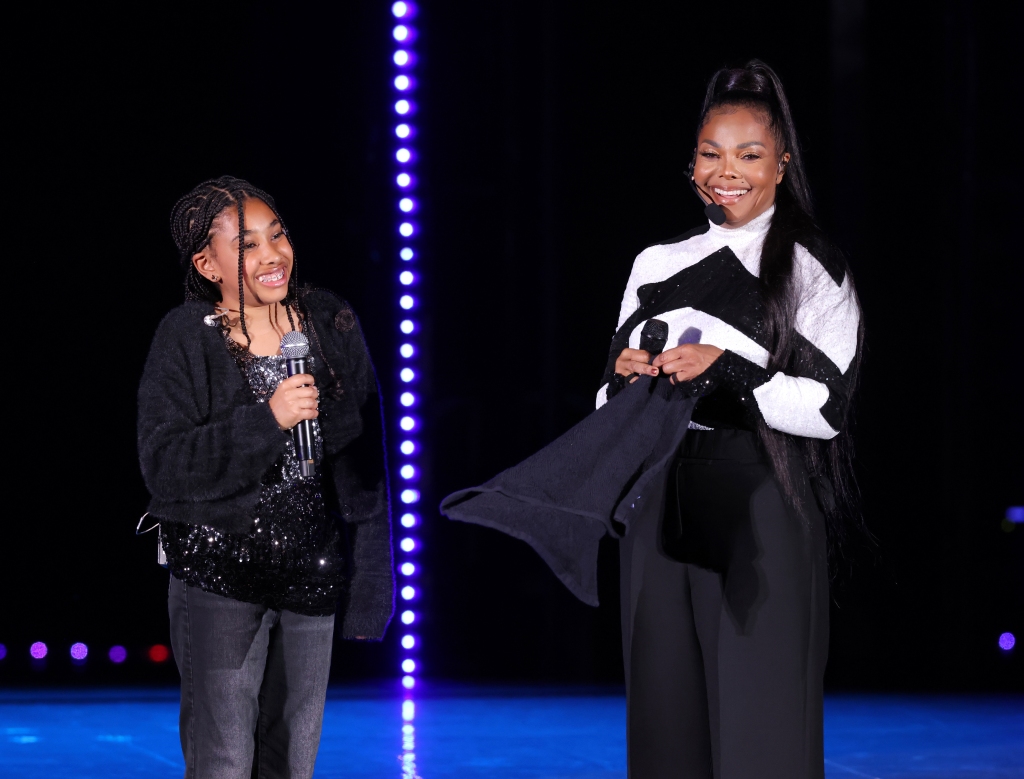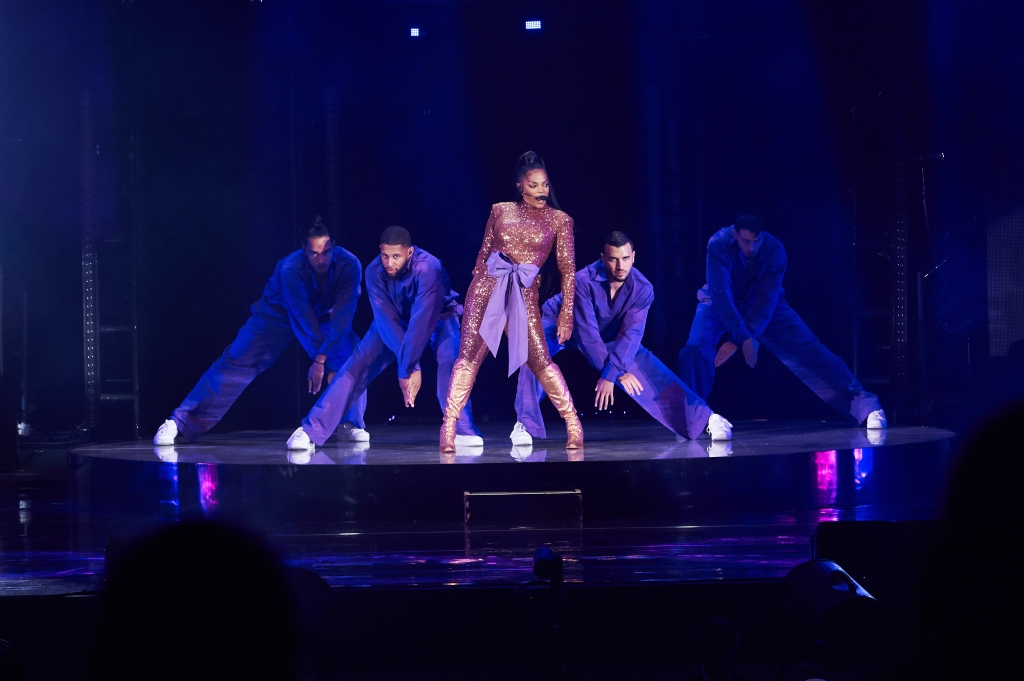 Once the children were tucked away backstage, Jackson amped up the sexual energy. She merged "What Have You Done For Me Lately," "Nasty," and "Pleasure Principle" before getting into more seductive ballads: "When We Ooh," "Any Time, Any Place," and "I Get Lonely." Her reserved ensemble—a black-and-white bodysuit with wide-leg trousers—didn't slight her sex appeal, especially as she planted a passionate kiss on her dancer, Dario Boatner. Decades later, she still has the innate ability to be innocently coy in tandem with being a dominating vixen. It was plastered on her face as she gave the crowd a mischievous smirk following the kiss.
During one of the interludes that preceded the amorous spontaneity, Jackson stood still as the crowd praised her with thunderous acclamation. "It feels so good to be home," gushed the 57-year-old. For the final climax, Jackson wore a casual militaristic look, concluding the show with fireworks and a goosebump-inducing trifecta of "Scream," "Rhythm Nation," and "Together Again."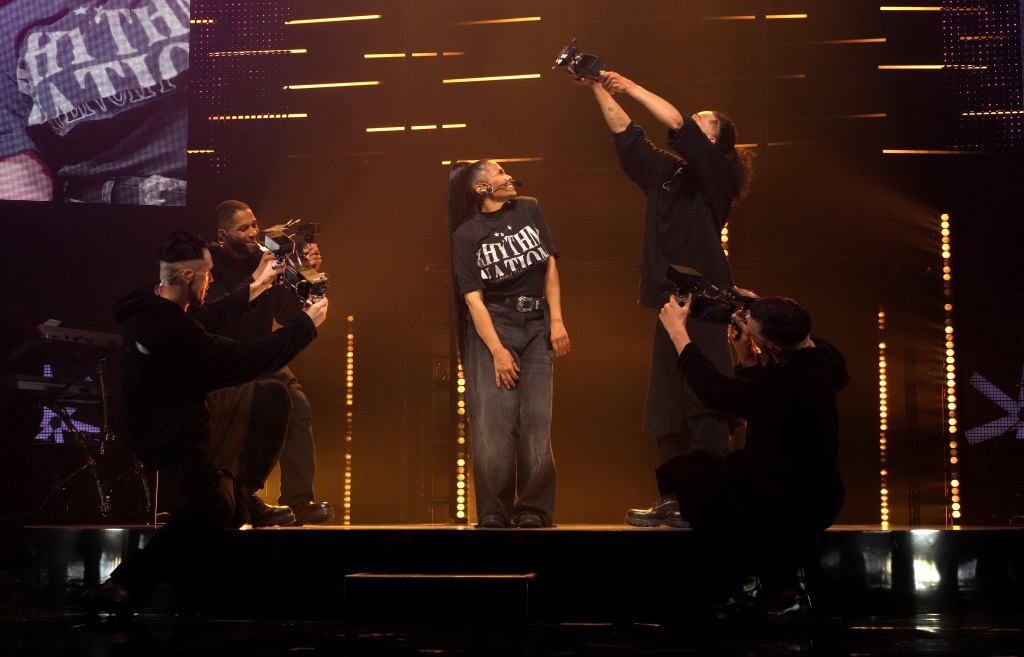 Jackson's 10th concert tour was seemingly designed for fans who know her discography. For those devastated by the Black Diamond Tour's cancellation in 2020, it was refreshing for her to dig deep into her musical repertoire, dusting off records she'd never performed alongside her cult classics. It may have been a celebration for die-hards, but even if you're not on that level, Janet Jackson will always be worth the standing ovation.