Beyoncé announces a fans gender reveal during Cologne, Germany show [VIDEO]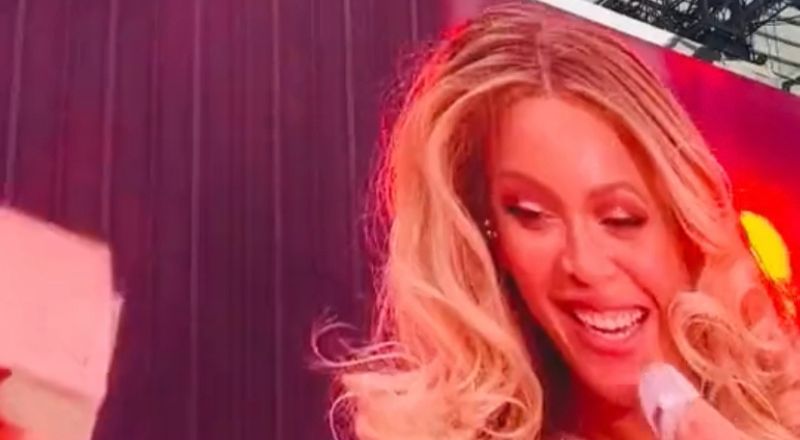 Beyoncé announces a fans gender reveal during Cologne, Germany show [VIDEO]
7416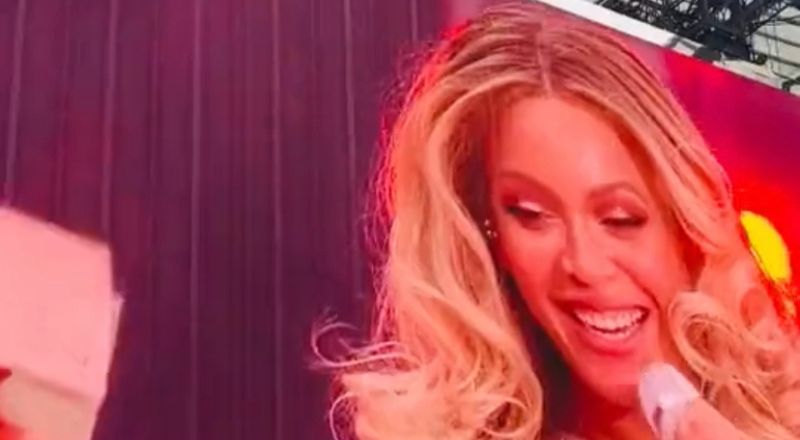 Beyoncé announces a gender reveal during show
Beyoncé's Renaissance Tour is one of the highest-grossing and now legendary concerts ever. From the captivating stages, bold wardrobe and mesmerizing moments, the European leg of the tour has everyone excited. Recently, Beyoncé's daughter Blue Ivy made her appearance on tour, going viral with her moves. However during her recent show in Cologne, Germany another moment caught the superstar and fans by surprise. One eager fan had Beyoncé announce her gender reveal during the show.
The Renaissance Tour is taking the world by storm. Starting off in European in early May, Beyoncé has graced stages in Stockholm, Paris, Barcelona, Marseille and recently Cologne. With tickets selling out almost immediately for every show, The Renaissance Tour is well on its way to surpassing 2.4 billion in sales. Currently, 57 dates are lined up with the last show taking place in New Orleans on September 27th.
NOT BEYONCÉ OPENING SOMEONE'S GENDER REVEAL, ICONIC???? pic.twitter.com/zChf4r7ES1

— ??????? (@beyoncegarden) June 15, 2023
During her recent show the fan held up a sign asking about the gender reveal. Before continuing the show, Beyoncé stopped mid-performance asking fans to pass her the envelope with the baby's gender inside. As she read the card, a smile can be seen before she announces its a girl. Loud cheering and clapping can be heard throughout the arena, with the lucky fan also smiling from ear to ear.
Beyoncé announces a gender reveal during show