Sam Smith And Kim Petras Embrace Their 'Unholy' Sides On TikTok Hit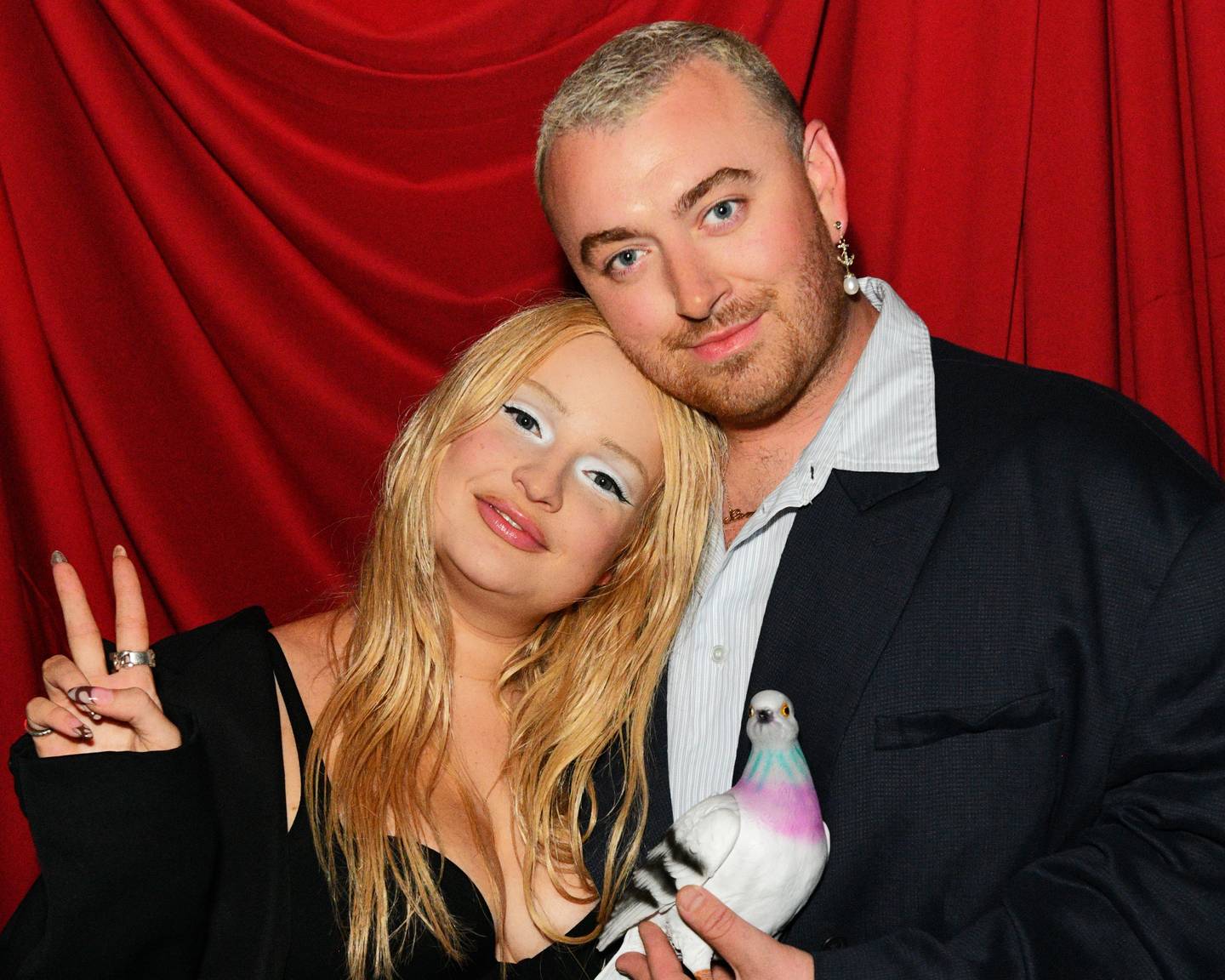 Sam Smith And Kim Petras Embrace Their 'Unholy' Sides On TikTok Hit
65
Sam Smith is usually known for dropping tear-jerking ballads that range in theme from unrequited love to pleas for lovers to stay. But on September 22, they diverted to a spicier, "Unholy" direction, bringing Kim Petras along for the ride.
The British singer dropped a lyric video of their new single, which begins with a choir introducing that the song is about a secret torrid second life: "Mummy don't know daddy's getting hot / At the body shop / Doing something unholy."
Despite the song discussing deceit and unfaithfulness, it has a more mischievous, playful tone. "A lucky, lucky girl / She got married to a boy like you / She'd kick you out if she ever, ever knew / 'Bout all the shit you tell me that you do," Smith sings cheekily in the first verse. "Dirty, dirty boy / You know everyone is talkin' on the scene / I hear them whisperin' 'bout the places that you've been / And how you don't know how to keep your business clean."
Petras arrives just in time to relish both her freaky and lavish sides. "Mm, daddy, daddy, if you want it, drop the addy / Give me love, give me Fendi, my Balenciaga daddy," she sings in the second verse. "You gon' need to bag it up 'cause I'm spendin' on Rodeo / You can watch me back it up, I'll be gone in the A.M."
Smith took to social media to express how they "never had so much fun making a record." "Thank you to the amazing @kimpetras for joining me on the song, loved witnessing your brilliance," they said. "And sending so much love to each and every one of you sailors. It's us forever."
The streamy track first popped up in teased snippets on TikTok on August 18, including a video of the two icons vibing in the studio. Petras can be seen dancing in the background.
The teaser went viral, inspiring TikTokers to create a trend. In most of the videos, the user will be shown casually listening to the song in their pajamas before shifting into a more glamorous, confident side, dancing to the chorus.
Smith released their third studio album Love Goes in October 2020, which peaked at No. 5 on the U.S. Billboard 200 chart. We'll see what other "Unholy" tricks they've got up their sleeve for this fall.