John Legend's New Album 'LEGEND' Debuts in Top 10 on Billboard's R&B Albums Chart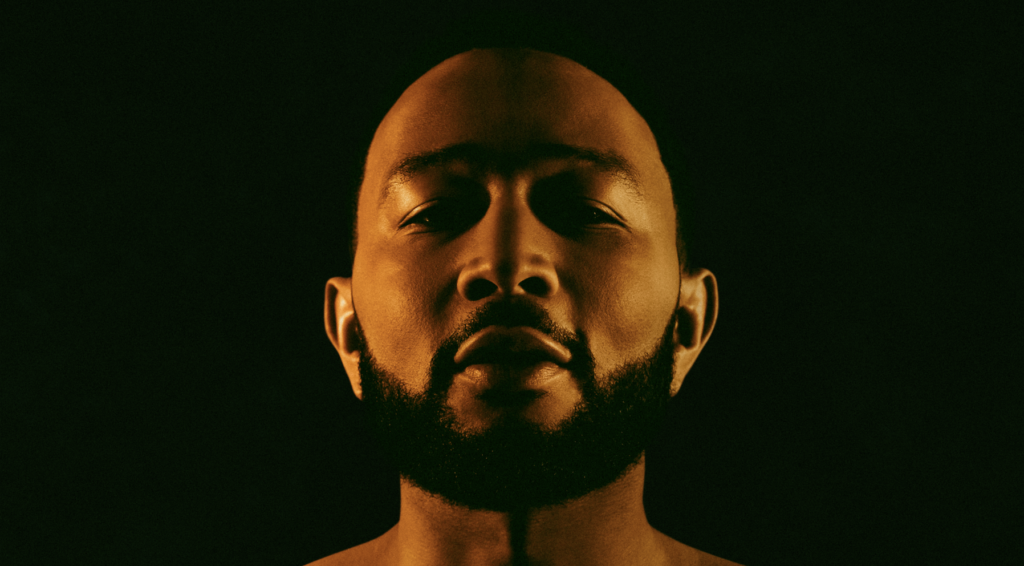 John Legend's New Album 'LEGEND' Debuts in Top 10 on Billboard's R&B Albums Chart
76
John Legend's eighth studio album, LEGEND, scores a top 10 debut on Billboard's Top R&B Albums chart.
Legend's double album opens at No. 10 during the week of Sept. 24, 2022. It marks Legend's fifth consecutive top 10 debut on the R&B Albums chart since it launched in 2012.
Legend's previous peak positions include 2020's Bigger Love (No. 3); 2018's A Legendary Christmas (No. 3); 2016's Darkness and Light (No. 4); and 2013's Love In the Future (No. 2).
It's worth noting that, unlike Legend's previous LPs, LEGEND hasn't spawned a single that has charted on the Billboard Hot 100 chart. Yet, he managed to keep his track record going in the top 10 field.
His Muni Long-assisted "Honey" is proving to be his latest hit. The sweet bedroom tune entered the top 10 on Billboard's Adult R&B Airplay chart at No. 8 during the week of Sept. 11, 2022. At the time of publishing, "Honey" is at No. 6 in its 13th week on the chart.
Before releasing LEGEND, the EGOT (Emmy, Grammy, Oscar, Tony) winner shared "Dope" featuring JID, "Honey" and "All She Wanna Do" featuring Saweetie.
LEGEND includes additional features from Jazmine Sullivan, Jhené Aiko, Ty Dolla $ign, Ledisi, Amber Mark, Free Nationals, Rick Ross, Rapsody and Jada Kingdom.
Speaking on the inspiration behind the album's' title, Legend said, "Until this point, I've never used an aspect of my name as the title of an album. I had to earn that, to live up to it by delivering in the performance and the music. And this is me saying, I'm proud of who I am, I'm confident in the work I've done, and I'm just going to declare it."
LEGEND is Legend's first album on Republic Records. He announced his new deal with the label in November 2021. "I am excited to partner with Republic Records in this next chapter of my career," Legend said. "Everyone at the label has been so wonderful to work with. I am thrilled to take this new artistic and creative journey with them and look forward to sharing new music with people soon."
Republic's President of West Coast Creative Wendy Goldstein stated, "There's just no one like John Legend. He's the consummate 21st century superstar whose impact across culture and the world at large only continues to expand. We're so honored to join forces with him as he launches this next era with some of his most powerful music yet."
On Oct. 14, Legend will resume his Love In Las Vegas residency at Zappos Theater at Planet Hollywood Resort & Casino. He will perform shows through the end of the month.
In other news, Legend has returned as a judge for season 22 of NBC's The Voice, which premiered on Monday (Sept. 19). Sullivan will appear as a battle advisor for Team Legend. The Voice airs Mondays and Tuesdays at 8 p.m. ET on NBC.
Stream LEGEND by John Legend below.