'Recipe For Disaster': Is Angelina Going to Completely Unravel On 'Family Vacation'?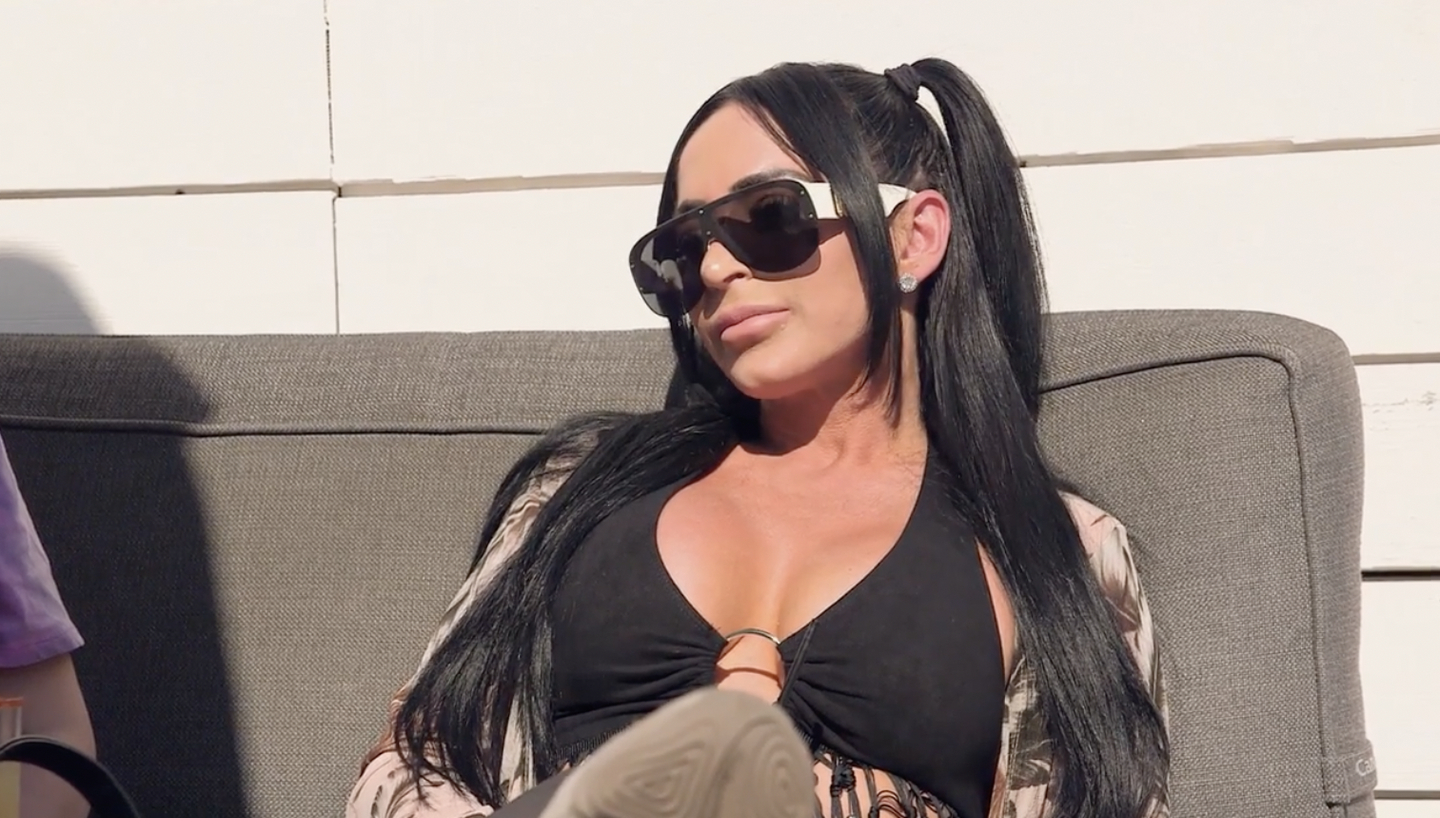 'Recipe For Disaster': Is Angelina Going to Completely Unravel On 'Family Vacation'?
78
Angelina was riding the struggle hydra-terra vessel bus on tonight's Jersey Shore Family Vacation, all while working to embrace her role as Auntie Ang during Deena's family day.
"I am going through a really nasty divorce, and I don't have any kids of my own," the Staten Island native noted. "So it gets me feeling down a little bit 'cause I'm getting older, and everyone else is loving their life and having their kids. This is family fun day, and I don't have a family like that to bring here."
Being paired up with the equally single Vinny was of little consolation to Ang, who felt "like a fish out of water" as the day wore on.
"Being around these families, it's like, I am so happy for them, but at the same time, I'm like, when's it gonna be my turn?" she continued. "It's been hard for me to be single here — it's my first time without Chris."
It certainly didn't help Angelina's mental state that she's been dreading the day she has to sign the divorce papers, and no amount of Wild 'N Out roasting could calm the spiral (shots included). Deena was quick to notice that her roommate was all up in her feels — and getting more tightly wound by the minute.
"Something definitely is going on with Angelina," said the meatball mama of two.  "[She] said that going to sign the divorce papers is definitely gonna be hard for her. I'm sure she's super upset. And now she's like, drinking shots. This is just a recipe for a disaster."
Dun, dun, duuuun. Will San Diego become a total dumpster fire-turned-epic disaster? Catch an all-new Jersey Shore Family Vacation Thursday at 8/7c to find out.