Roc Nation And PUMA Present Second Mixtape 'Humble Soles' For Hip-Hop 50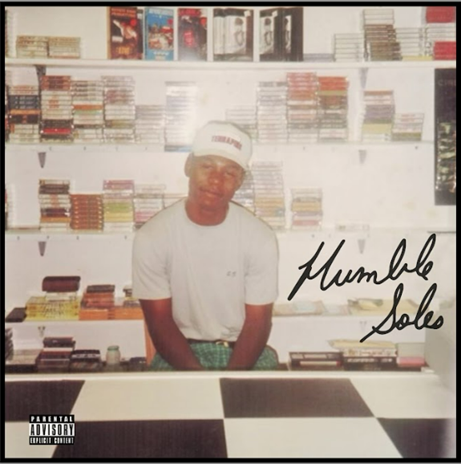 Roc Nation And PUMA Present Second Mixtape 'Humble Soles' For Hip-Hop 50
7210
Roc Nation and PUMA have teamed up for the second installment in their collaborative mixtape series. In celebration of Hip-Hop 50, Jay-Z's imprint will debut the exclusive tape with new music from the label's emerging rappers and Hip-Hop's rising producers. The first-of-its-kind joint project intersects Hip-Hop and streetwear in a musical way.  
In addition, there will be Mixtape Roundtable held via YouTube on Tuesday (June 27), ahead of the collaborative effort's release.
The conversation will be spearheaded by former Roc-A-Fella Records A&R Wayne "Wayno" Clark, platinum recording artist and producer DJ Clue, radio personality Nyla Symone, Diplomats vet Jim Jones, DJ OG Ron C, mixtape mogul DJ Holiday, and creative visionary and Roc Nation's Senior Vice President Lenny "Lenny S" Santiago. 
The roundtable will "examine the legacy, influence, and future of the mixtape."
"My job is to always help open doors for those around me," said Emory Jones, executive producer of the project. "I feel like the young talent we have on this mixtape are part of the future, but more importantly, they are all humble souls. Being humble sometimes helps you find that greatness within. It helped me put myself in this position to be able to do this project. It's an honor and a pleasure to now call this our mixtape!"  
Roc Nation co-president, Omar Grant added, "I'm grateful that we could help bring Emory's vision to life," as Roc Nation Label's co-president Shari Bryant said, "This mixtape release is an ode to the eras of Hip-Hop and speaks to the power of collaboration." As far as which artists will appear on the tapes, more information is to come.
She continued, "This will be a defining moment to push the culture forward through music and fashion. The culture brought us this far and it's in good hands with this new generation of artists!"  
Roc Nation will also be launching a new limited content series celebrating and examining mixtape culture by tapping prolific figures in Hip-Hop. The limited content series will also include "an array of immersive in-person activations through the summer to commemorate the launch."
On the fashion tip, Roc Nation and PUMA, along with designer Alexander John, will release a sneaker celebrating mixtape culture.
In the meantime, viewers can check out the exclusive trailer below showing roundtable first looks, behind-the-scenes takes from recording the project, and more.