Ginuwine Clears Air About His Fallout With Aaliyah, Says She Forgave Him Posthumously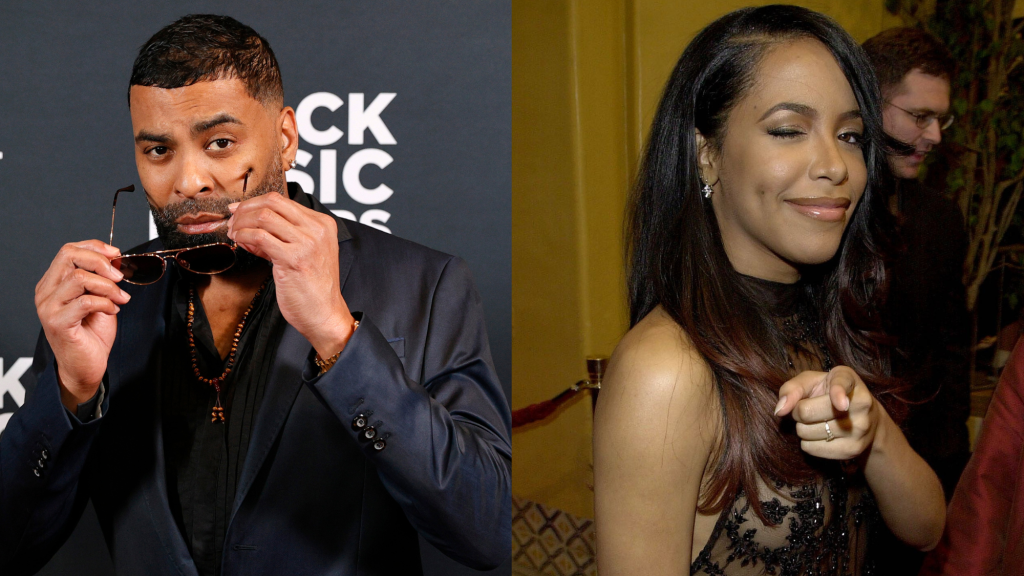 Ginuwine Clears Air About His Fallout With Aaliyah, Says She Forgave Him Posthumously
8652
Ginuwine is the latest guest to appear on Drink Champs and the "So Anxious" crooner isn't holding back whatsoever. The 52-year-old discusses the origin of his stage name, his discography, falling at Lovers & Friends Festival 2023, while also sharing stories about working with the likes of Timbaland, Missy Elliott, and Aaliyah.
When it comes to the latter, Ginuwine opened up about their falling out, prior to her death, and how redemption seemingly arrived in an unexpected way. He began by clarifying that there wasn't a beef between himself and Aaliyah, but rather it was a simple misunderstanding.
"We were all a family — Missy, Timbaland, [Aaliyah], myself, Magoo, Playa, Tweet — all of us," he explained, detailing the nature of his relationship with his former label mates.
He continued, "Her and I weren't seeing eye-to-eye. I think it had to do a lot more with her loyalty to her uncle, Barry Hankerson — he was the record head and the company was my manager. I just decided to leave because whatever reason. Of course, her loyalty was to her family. So, that's where that stemmed from. We ain't have no beef or nothing like that — I ain't beefing with no girl."
The "In Those Jeans" singer revealed he always wanted to make amends, but "never got the chance" and believed the Romeo Must Die actress was being told "whatever narrative it was with me."
His closure actually came through Elliott in the form of a dream she'd had. "Missy came and she told me one time she had a dream and Aaliyah said, 'Don't worry about it.' She forgave me. And, I cried," said Ginuwine.
During the three-hour episode, the D.C. native spoke on the potential reunion between him and his TGT partners, Tank and Tyrese. Back in April, the latter announced that the trio would reunite during his appearance on the R&B Money podcast. "I got some great news for you, Tank and J [Valentine]. Atlantic Records has officially agreed to sign TGT for a second album… yeah, congratulations," Ty said. No further details have been confirmed.
Watch Tank react to Tyrese's "good news" below.