Rihanna Is Performing At The Super Bowl — Here's What She Might Play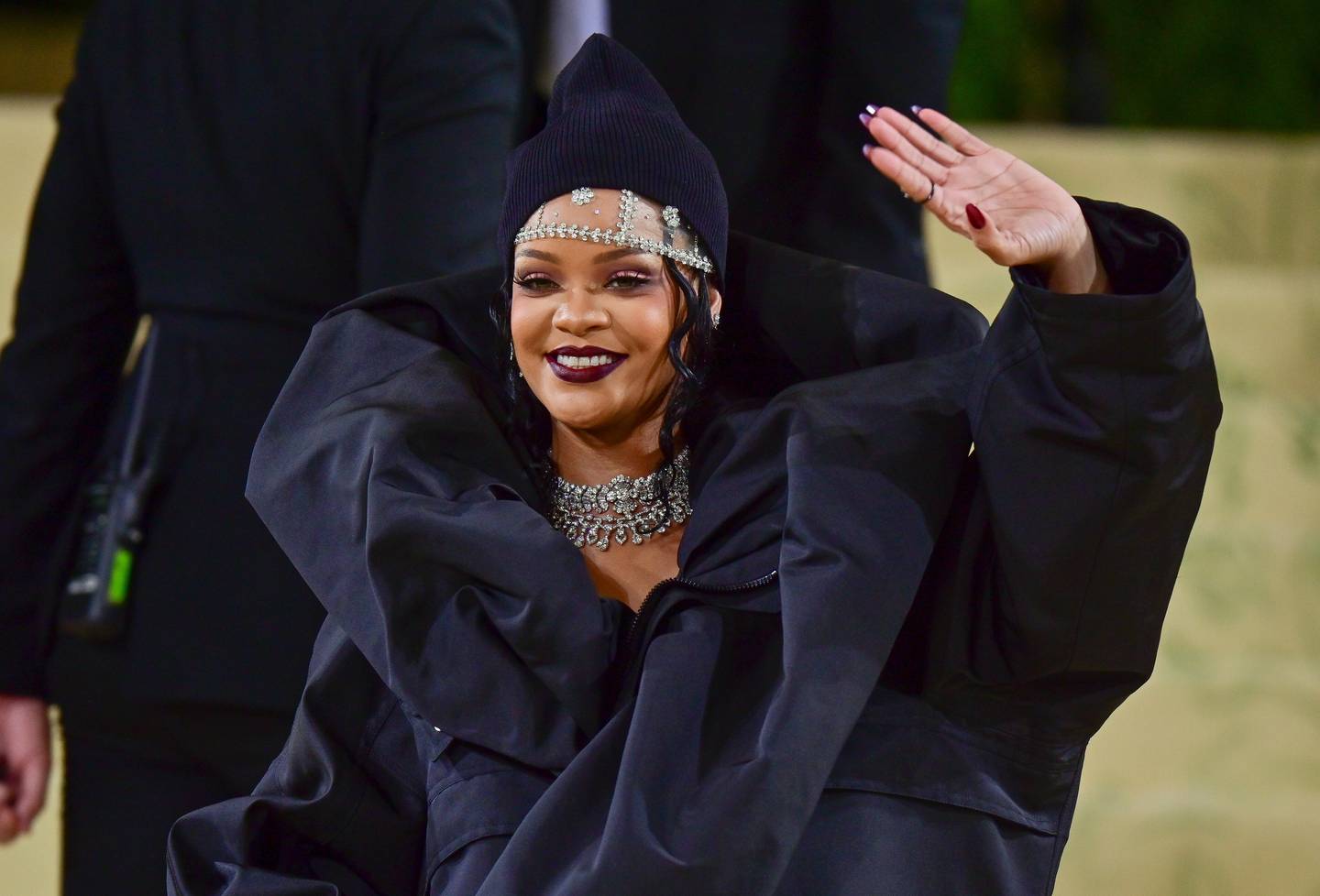 Rihanna Is Performing At The Super Bowl — Here's What She Might Play
65
At this point, it's extremely played out to even speculate about when to expect Rihanna's long-awaited follow-up to Anti, her to-date most recent album that dropped in January 2016. Considering that was several Before Times ago, and considering she has spent the intervening years fielding questions about a new LP and possibly employing cheeky misdirection about its possible sonics — calling it R9, for example — it doesn't feel worth it to even play a guessing game anymore. And when it comes to performing? Forget it! She's a new mom. Let her have some time with her baby.
Of course, that was the prevailing line of thinking until midday on September 25, when the news dropped that Rih will, in fact, be headlining the halftime show at Super Bowl LVII, set to hit Glendale, Arizona's State Farm Stadium on February 12, 2023. Big news!
So now comes another kind of speculation. Is Rihanna gearing up to actually release her ninth studio album in conjunction with her Super Bowl show? And even if not, given that this is just about the most major stage one could mount for their first performance in several years, what's on the setlist?
Considering she boasts a 17-year career and an extensive catalog of bangers, the possibilities are endless. That said, we have some ideas about what she might plan to bring to the stadium. Or, rather, we have some wishes. Here's what a 2023 Rihanna halftime performance might look like.
"Pon de Replay"
Rihanna is asking you to turn the music up during halftime. The 2005 dancehall-pop track that launched her career also features some reggaeton elements in the mix. The song peaked at No. 2 on the Billboard Hot 100 and U.K. Singles Chart while it reached the top five of several countries.
"SOS"
Her first-ever No. 1 on the Hot 100 would be a perfect way to follow her debut single on that grand stadium stage. Throw it in the middle of a medley and turn up that "Tainted Love" alarm bell sample to announce: Rih is back!
"Umbrella"
It isn't a Rihanna show if she doesn't rain on your parade with "Umbrella." Arguably one of her most iconic hits, the song has been covered by various artists from varying genres, including Taylor Swift, OneRepublic, Mike Shinoda of Linkin Park, and All Time Low. Even Tom Holland delivered an iconic performance of the song in a lip-sync battle against his girlfriend Zendaya in a wig and leather. Fans want Riri to invite the actor alongside her during halftime to recreate the moment.
"Rude Boy"
Rihanna first performed the 2009 dancehall-R&B hit at the Pepsi Super Bowl Fan Jam in South Beach, Miami, so it would be no surprise if she also delivers it at Super Bowl LVII. "Rude Boy" was the Barbados-born singer's sixth No. 1 hit, and it stayed on the U.S. Billboard Hot 100 for five consecutive weeks.
"Only Girl (In the World)"
Rih will indeed be the "Only Girl" in the world, or so it will seem, when she's up on that stage. This 2010 dance-pop track is the 19th best-selling single of all time by a female artist and peaked at No. 1 in the U.S. and several different countries.
"Diamonds"
The 2012 hit would be perfect for Riri to shine bright like a diamond for the halftime visuals with its dazzling lyrics: "You're a shooting star I see, a vision of ecstasy," she sings. "When you hold me, I'm alive, we're like diamonds in the sky. Will there be any that night? We shall see." Throw in "We Found Love" for the ultimate early 2010s dance-floor duo.
"Bitch Better Have My Money"
Why wouldn't she? A Mads Mikkelsen cameo opportunity is too good to pass up!
"Work"
In 2016, Rihanna made history in achieving the fourth-most No. 1 songs with her fourteenth total chart-topper, "Work." It peaked at No. 1  in nine other countries, including Canada, France, Denmark, Belgium, and the Netherlands. The dancehall song would be perfect to make you dance and twerk from your seat during the chorus. It is unknown if Drake will appear as a guest in the performance, but we still have five months to find out. They could do "What's My Name," too (and maybe even sing a bar or two of "Take Care" — if he's lucky).