Rihanna to Headline 2023 Apple Music Super Bowl Halftime Show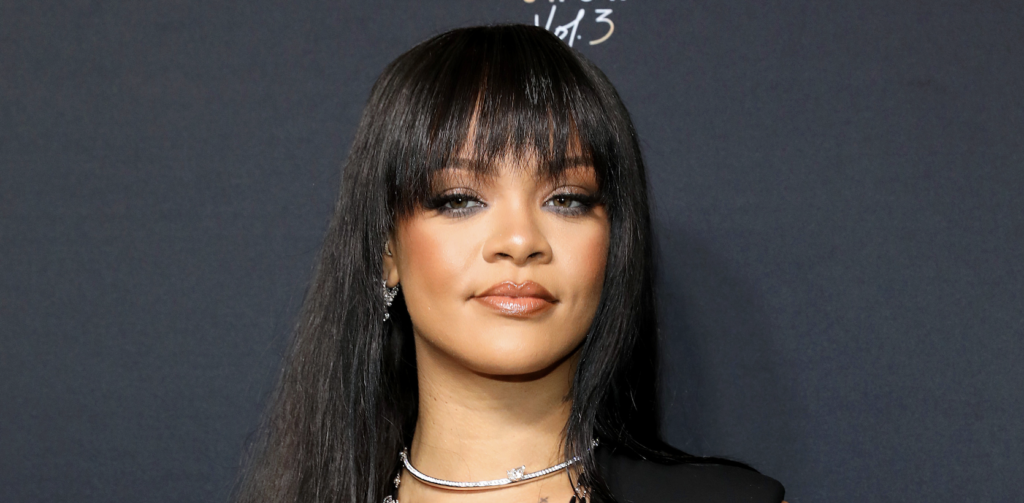 Rihanna to Headline 2023 Apple Music Super Bowl Halftime Show
61
Rihanna will headline the Apple Music Super Bowl Halftime Show at Super Bowl LVII, on Sunday, Feb. 12, 2023, in Glendale, Arizona. The NFL, Apple Music and Roc Nation confirmed the news on Sunday evening (Sept. 25).
The global superstar went to Instagram to share a photo of her hand gripping a football. She kept the caption very simple with just a period, letting fans and supporters to connect the dots.
"Rihanna is a generational talent, a woman of humble beginnings who has surpassed expectations at every turn," said JAY-Z, founder of Roc Nation. "A person born on the small island of Barbados who became one of the most prominent artists ever. Self-made in business and entertainment."
NFL Head of Music Seth Dudowsky, added, "We are thrilled to welcome Rihanna to the Apple Music Super Bowl Halftime Show stage. Rihanna is a once in a generation artist who has been a cultural force throughout her career. We look forward to collaborating with Rihanna, Roc Nation and Apple Music to bring fans another historic Halftime Show performance."
View this post on Instagram
Oliver Schusser, Apple's vice president of Apple Music and Beats, stated, "Rihanna is an incredible recording artist who is a favorite for many millions of Apple Music customers around the world. We're excited to partner with Rihanna, Roc Nation and the NFL to bring music and sports fans a momentous show — what an incredible artist for the inaugural Apple Music Super Bowl Halftime Show."
Rihanna is the first artist to perform under the NFL's new partnership with Apple Music and Roc Nation. According to the NFL, fans can expect to see exclusive details and sneak peeks over the coming months leading up to the halftime show via social media.
Over the last decade, Pepsi has been the presenting sponsor for the Super Bowl Halftime Show. Past performers at Pepsi's Super Bowl Halftime Show include Beyoncé (2013), Bruno Mars (2014), Justin Timberlake (2018) and The Weeknd (2021).
Circling back to Rihanna, it's been six years since she released an album. Her 2016 LP, ANTI, remains in rotation for many of her fans. The album has been charting on the Billboard 200 for over 330 weeks. At the time of publishing, ANTI is No. 146 on the Billboard 200 chart.
ANTI was released on Jan. 28, 2016, as a Tidal exclusive. It debuted at No. 27 on the Billboard 200 since it was released during the tail-end of the chart's tracking week. However, the following week, it peaked at No. 1 on the Billboard 200.
In 2019, Rihanna made history as the first Black woman to have an album spend more than 200 weeks on the Billboard 200 chart.
At this time, Rihanna has not announced plans to release new music. Though, it's likely to happen at some point. We shall see.