Rihanna Says "Lemme Talk My S**t" Of Historic Spotify Feat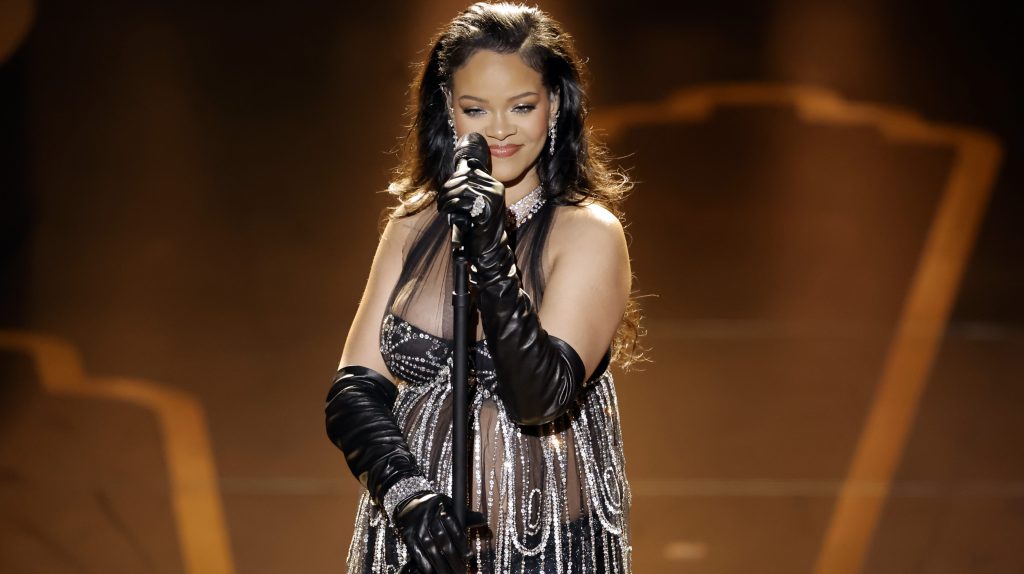 Rihanna Says "Lemme Talk My S**t" Of Historic Spotify Feat
5562
Rihanna's reign remains in tact without the need for new music.
Despite the incessant pleas for a follow-up to 2016's ANTI, the Fenty mogul has made history with Spotify after becoming the first female act to have 10 songs surpass a billion streams.
"Bad Gal billi… wit no new album…," she reacted while also referring to herself as the youngest self-made female billionaire in the U.S.
"Lemme talk my s**t," she joked, praising her Bajan roots with a tongue sticking out emoji.
Back in March, the "We Found Love" singer broke her silence on the pressure to top ANTI with British Vogue. The Oscar nominee considered the LP to be her "most brilliant," "most cohesive" album to date.
As she returned to the studio to record her highly-anticipated ninth album, she wondered, "if it's not better than that, then it is not even worth it."
"It is toxic," she added. "It's not the right way to look at music because music is an outlet and a space to create, and you can create whatever. It doesn't have to even be on any scale. It just has to be something that feels good. It could just be a song that I like. It literally could be that simple."
The soon-to-be mother of two concluded, "When you break it down and you realize this album goes from 'Work' to 'Kiss It Better' to 'Needed Me' to 'Love on the Brain' to 'Sex with Me' to 'Desperado'. And somehow it all fits and not for a second did you glitch? So I realized that if I keep waiting until this feels right and perfect and better, maybe it's going to keep taking forever and maybe it'll never come out and no, I'm not down to that. So I want to play. And by play, I mean I have my ideas in my head, but I can't say them out loud yet."
In the meantime, Rih made her musical comeback with the emotional ballad, "Lift Me Up," a tribute to Chadwick Boseman from the Black Panther: Wakanda Forever soundtrack in October 2022.