Rick Ross & Meek Mill Reveal 'Too Good To Be True' Album Tracklist Feat. Wale, Future, The-Dream, More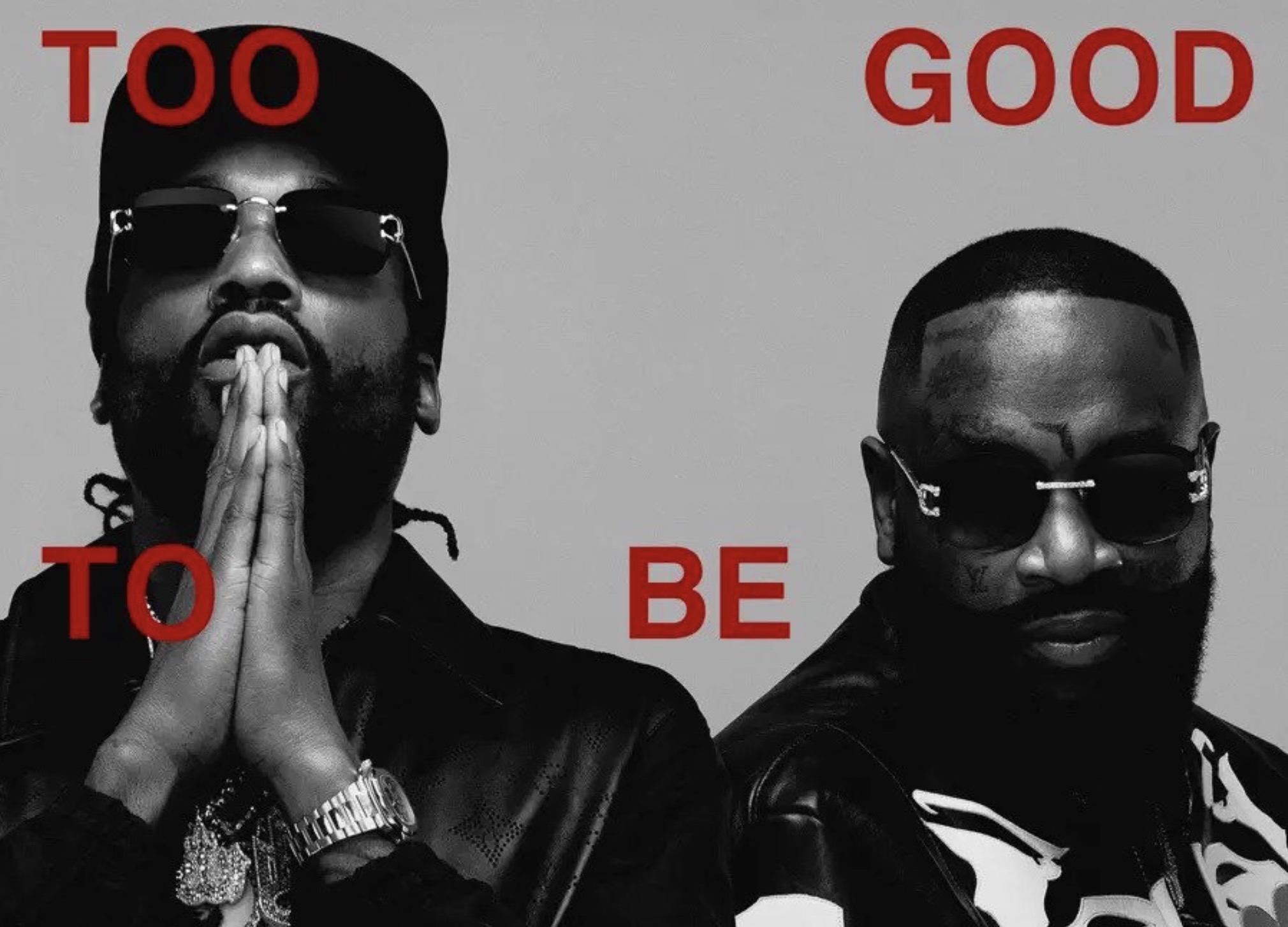 Rick Ross & Meek Mill Reveal 'Too Good To Be True' Album Tracklist Feat. Wale, Future, The-Dream, More
9682
Rick Ross and Meek Mill are preparing to release their joint album Too Good To Be True on November 10th.
The MMG duo who have had some issues in the past, recently dropped their single 'Lyrical Eazy' which got a good response from listeners. Today, they have revealed the official trackist for the LP which features 16 tracks in total.
There are plenty of guest appearances as well — The-Dream, Fabolous, Future, Jeremih, Vory, French Montana and Wale. Additionally, there is also a remix of the first single 'Shaq & Kobe' featuring Shaquille O'Neal & DAME D.O.L.L.A. Take a look below.
Tracklist:
Shaq & Kobe

Star Island

Go To Hell

800 Karats

Dead Last (feat. Vory and Fabolous)

They Don't Really Love You

Million Dollar Trap

Grandiose (feat. Vory)

Above The Law (feat. Teyana Taylor & DJ Khaled)

Fine Lines (feat. Wale and The Dream)

Gold Medal (feat. Jeremih)

Iconic

Lyrical Eazy

Millionaire Row (feat. French Montana)

In Luv With The Money (feat. Future)

Shaq & Kobe Remix (feat. Shaquille O'Neal & DAME D.O.L.L.A.)