R&B Group WanMor Signs to Mary J. Blige's Beautiful Life Productions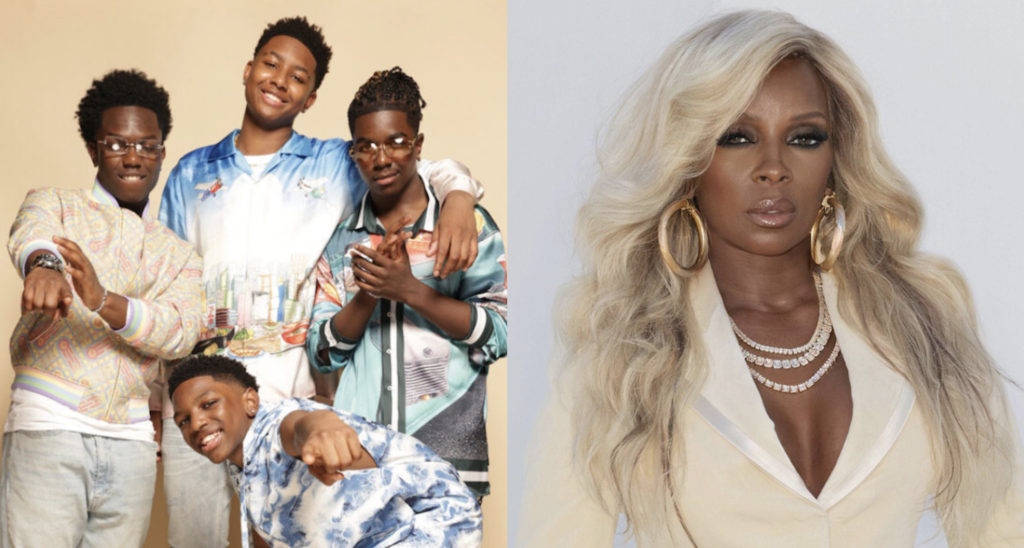 R&B Group WanMor Signs to Mary J. Blige's Beautiful Life Productions
65
Queen of Hip-Hop Soul Mary J. Blige has given a stamp of approval to bourgeoning R&B quartet WanMor.
The South Jersey-born group, composed of real-life brothers Big Boy, Chulo, Tyvas, and Rocco, has been announced as the first signing to the Emmy and Grammy-winning icon's new imprint, Beautiful Life Productions, a partnership with 300 Entertainment.
"There's been so much conversation about the state of R&B, and the next generation of R&B artists," said Blige. "This generation has been giving us great R&B, and that feeling, that soul and that sound remains in our DNA. When we heard WanMor sing, we knew we could stop looking. They are IT!
Supporting and cultivating true R&B talent is why I started Beautiful Life Productions, and I couldn't be more proud to do this with these young men."
Wasting no time, WanMor has shared their debut single, "Every Pretty Girl In The City." The nostalgic tune, which features some android soul, harks back to the '80s, when male R&B groups, such as New Edition and DeBarge, wore their hearts on their sleeve and sang tender love songs.
Speaking on the new single, WanMor shared, "'Every Pretty Girl In The City' is a celebration of all girls in every city whose 'pretty' shines from the inside out."
"Every Pretty Girl In The City" is the lead single from WanMor's forthcoming debut EP that is set to release this fall. The song arrives with a dance-heavy music video that fits nicely with the song's adoring message.
WanMor comes from a musical lineage, having Wanyá Morris of Boyz II Men as a father. Family aside, they've worked to carve a name for themselves.
In 2020, WanMor was involved with Lil Uzi Vert's platinum 2020 album Eternal Atake and most recently, Hunxho's "Heartless," taken from his XHOSEN EP. They also had television spots on America's Most Musical Family and Sesame Street, to name a few.
View this post on Instagram
Hopefully, WanMor can study and finish homework assignments early and warm the stage for Blige's headlining Good Morning Gorgeous Tour, which will kick off Sept. 17 in Greensboro, North Carolina. Ella Mai and Queen Naija will be special guests.
Stream WanMor's new single "Every Pretty Girl In The City" below.