Queen Naija and Big Sean's 'Hate Our Love' Is Now Certified Gold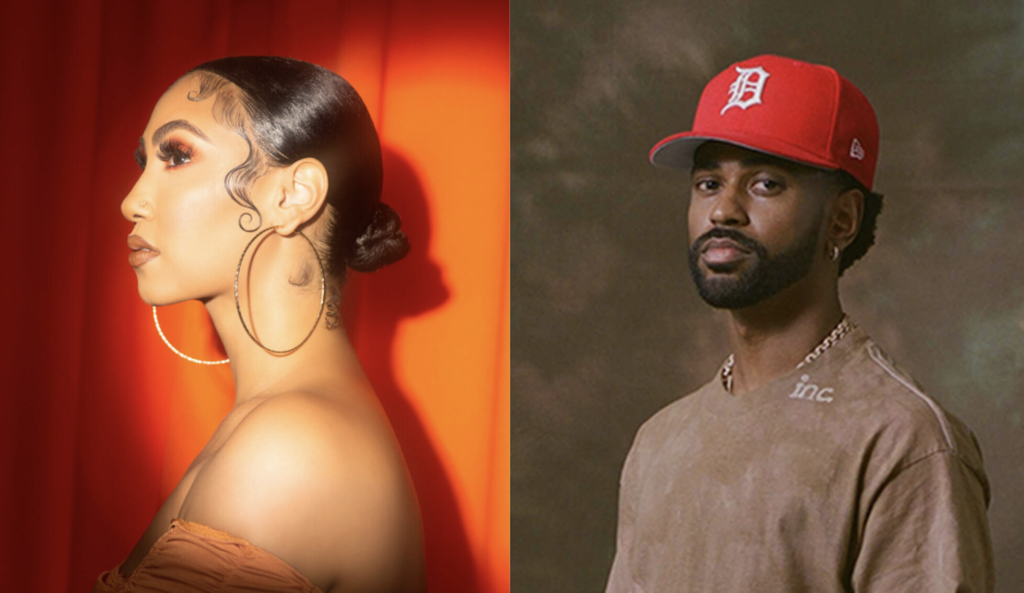 Queen Naija and Big Sean's 'Hate Our Love' Is Now Certified Gold
61
Queen Naija continues to make new gains. After scoring her fourth No. 1 Billboard Adult R&B Airplay single with her Big Sean-assisted "Hate Our Love," emerging singer and songwriter receives its gold certification from the Recording Industry Association of America (RIAA). The Mike Woods-produced song has amassed sales of more than 500,000 equivalent units.
"Hate Our Love" marks Queen Naija's first certification in a year since collecting three gold plaques last fall.
Included in the trio were "Butterflies Pt. 2," the Lil Durk-assisted "Lie To Me," and "Mama's Hand." The first two records appear on her 2020 debut album Missunderstood, while the latter surfaced on her 2018 self-titled debut EP.
Back to "Hate Our Love." The collaboration arrived across streaming platforms on Feb. 4. Its supporting video, directed by Cam Busby, came shortly after, racking up close to 19 million views on YouTube since its upload.
"What I'd like for people to take away from 'Hate Our Love' is don't let anybody come in between anything or anyone that you love," Queen Naija shared of inspiration for the current single.
She added, "I'm so excited to finally collaborate with Big Sean on a record…it's been a dream of mine for a while now. With both of us being from Detroit, it felt like the perfect match up and I hope everyone loves the song!"
Queen Naija had hoped for "Hate Our Love" to become her first No. 1 on urban radio. But, the song managed to reach the format's top five. She fared better on R&B radio, seizing the top spot this month.
It performed the same on the Adult R&B chart, marking her fourth and making her the only artist to have their first four appearances go to the summit.
View this post on Instagram
"Hate Our Love" is Queen Naija's first song release of 2022. It is expected to appear on her forthcoming sophomore album, slated to be released on Capitol Records. The unannounced album will follow the deluxe version of her 2020 effort Missunderstood.
Throughout the year, Queen Naija has kept herself busy with other music. First, she teamed with Fivio Foreign and Coi Leray for "What's My Name" and BLEU for "Goodbye," exclusive to Amazon Music.
Then, most recently, she joined labelmate and 11-time Grammy-winning singer, songwriter and producer Babyface for "Game Over," lifted from his album Girls Night Out.
This Saturday (Sept. 17), Queen Naija makes her first of many appearances on Mary J. Blige's headlining Good Morning Gorgeous Tour. Ella Mai will also perform.