Brandy Announces Partnership With Stella Rosa® to Launch Stella Rosa® Brandy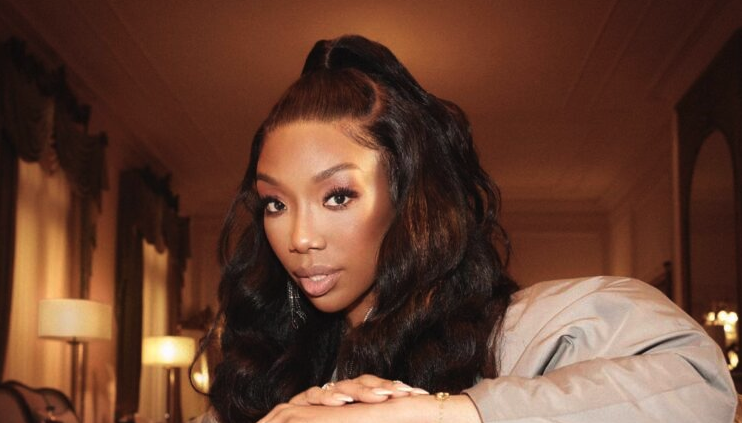 Brandy Announces Partnership With Stella Rosa® to Launch Stella Rosa® Brandy
74
Brandy is actively growing her empire with another major move. The legendary singer has formed a brand partnership with Stella Rosa®, an award-winning semi-sweet, semi-sparkling Italian wine company, to launch their newest product, Stella Rosa® Brandy.
The collection of hand-crafted fruit-flavored premium brandy will come in three pleasant tastes, including Smooth Black, Honey Peach and Tropical Passion.
According to Stella Rosa®'s website, the brandy is made from high-quality grapes grown in Northern Italy, consisting of bold character yet sweet and sexy profile. Also on the official landing page is a B-Rocka recipe, inspired by an alias the Vocal Bible assumed during the Full Moon era.
View this post on Instagram
Stella Rosa® Brandy has not yet been stocked in stores nationwide. It's available online at Drizly, with various price points, starting at $27.49. Its availability across retailers could change following its official launch event on Nov. 10 in Los Angeles, California.
Fans 21 years old and older can enter for a chance to attend and meet Brandy here.
Brandy's collaboration with Stella Rosa® comes on the heels of Audible casting her as well as John Legend for its Words + Music series. Her installment, A New Moon, written and conceived in collaboration with award-winning journalist, cultural critic and author Gerrick Kennedy, debuts Dec. 2.
The upcoming episode has been described as "an intimate and bracingly raw meditation on power and purpose from one of the most influential singers of all time."
Zola Mashariki, head of Audible Studios, said, "We are thrilled to welcome two more beloved artists to the Words + Music vault. When curating our Words + Music roster, we are not only looking for accomplished musicians, but also artists who move us; artists that have defined a generation and captured the pop culture zeitgeist. John Legend and Brandy have each made their mark on the Billboard charts, but more importantly on our hearts and souls."
"Their experiences navigating an ever-evolving industry and society through their storied careers have no doubt provided them with stories and anecdotes that will be music to our listeners' ears."
Brandy, the newest addition to Motown Records' roster, is also building her acting portfolio. She signed on to star in a psychological thriller, The Front Room, and Netflix's holiday film Best. Christmas. Ever.
Music is still a priority for Brandy, who is gearing up for her eighth studio album. It will follow 2020's b7, named the Best R&B Album that year by Rated R&B. of the three b7 singles, "Love Again," featuring Daniel Caesar, has been certified gold by the RIAA.
View this post on Instagram
Most recently, Brandy united with Mariah Carey to celebrate the 25th anniversary of Butterfly. She joined the music icon on a reimagination of "The Roof," which she teased in a January interview with Rated R&B.
"I can tell you the experience was so beautiful. She's breathtaking, number one. She has a beautiful soul," Brandy exclusively told Rated R&B. "When I was in the booth, doing whatever she wanted me to do, it was just beautiful to be coached by her. I loved working with her. That was a dream come true."