Pusha T 'It's Almost Dry' Delivers Coke Rap Supremacy But Doesn't Elevate Past That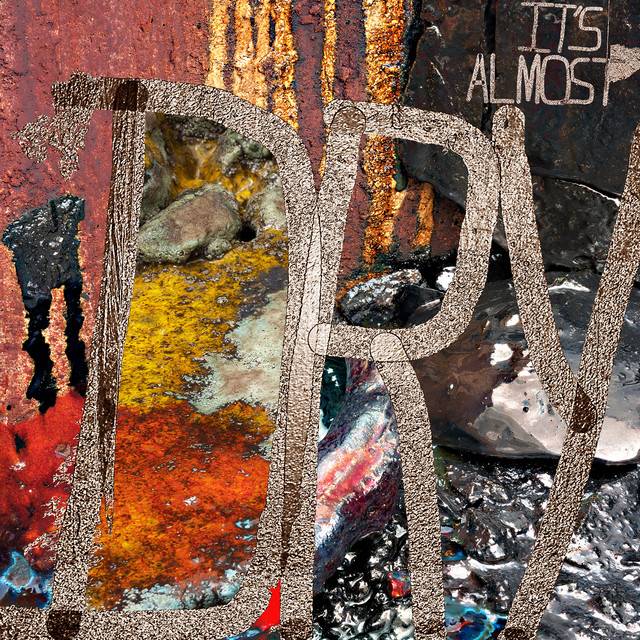 Pusha T 'It's Almost Dry' Delivers Coke Rap Supremacy But Doesn't Elevate Past That
79
Four years have passed since the release of Pusha T's critically acclaimed album DAYTONA. The project was a seven-track marvel built on pure technical skill laced with venomous malice and a manic Kanye West on the boards. While songs such as "If You Know You Know" and "What Would Meek Do" showcased a hungry King Push asserting his legacy, "Infrared" pushed the album toward classic territory.
Then Pusha T outed Drake for hiding his child from the world, exposed an awkward photo of Drake in blackface and finished off by calling him a deadbeat dad on "The Story of Adidon." Following Drake's response, the feud spilled out into an even bigger (and petty) beef between the 6 God and Ye. The pandemic hit, Kanye versus Drake continued, but Pusha T switched gears. He became a husband and parent, focusing on his newborn and the new realms of fatherhood.
It's Almost Dry is the result of a paranoid new dad and quarantining from COVID-19. "I wasn't going anywhere," he told Charlamagne Tha God in a recent interview with a twinge of anxiety in his voice. He went on to explain he tapped into his creativity to elevate his pen game.
Push's writing has only sharpened after 20 years. The storytelling has become more meticulous and wit behind the bars heightened. The way Push flips different terms and definitions surrounding cocaine is almost mastery of the English language. But the content doesn't reflect the personal growth that pushed him to make the album in the first place. At 44 years old, technical bars about pushing bricks feel like it's playing it too safe.
Pusha T opens the album with "Brambleton," a direct response to his former manager, Anthony "Geezy" Gonzales, who addressed his falling out with the rapper in a 2020 interview with VladTV. "Had a million answers, didn't have a clue/Where Michael kissed Fredo in Godfather II," he raps, suggesting the VladTV interview was the kiss of death. After dealing with personal loose ends on the opener, Push goes back to business on "Let The Smokers Shine The Coupes." The looped and chopped synth sounds like the roar of a colosseum at first blood. He glides on the beat, never falling short of reinventing the many ways to rap about moving weight. "The dope game destroyed my youth, now Kim Jones Dior my suits," he spits before proudly declaring himself "Cocaine's Dr. Seuss."
The combination of Pusha T and Kanye operate with success on "Dreamin of the Past," and the lead single "Diet Coke," which is co-produced by 88-Keys. Kanye's chipmunk soul turns the gritty nature of Push's raps into cocaine-dusted portraits at the Met Gala. The music feels like high-art.
Push also holds his own on "Just So You Remember" delivering critique on new rappers and celebrity culture with the cool demeanor of someone who's seen the highs and lows of the lifestyle.
It's Almost Dry's momentum drops with the radio baiting "Scrape it off the Top," featuring another robotic performance from Don Toliver and an out-of-place Lil Uzi Vert verse that makes it hard to believe this is a Pusha T album. During his interview with Charlamagne, Push proclaims he's not a "radio rapper," which is odd considering this track feels like a cheap attempt for a hit. Unfortunately, the Nigo cut "Hear Me Clearly" follows with abrasive synths that sound too loud and poorly mixed. Push's rapping isn't special enough to distract from the horrid production.
The problem with It's Almost Dry is the lack of variety and evolution in the content. Push has found peace from his rivalry with Drake, but that personal growth doesn't translate into the music. He claims his songs are a mixture of art, real life and entertainment, which not only devalues the weight of his lyrics, it also comes across as disingenuous. At the age of 48, JAY-Z — who obliterates his verse on "Neck & Wrist"— ditched the cocaine tales for a true reflection of who he is as a person, preaching real estate game and financial literacy on 4:44. That idea of growth isn't applied here.
As the album stumbles toward its finale, "Call My Bluff" falls flat on its face with a circus accordion while Push lazily raps in a slow, boring slog. While this track is intended to throwback to the grimey '90s, Push just pumps his chest and blows hot air for the hook. The album closes out with "I Pray For You," a lukewarm reunion between Push and his brother No Malice that never recovers the lost momentum. On top of the differing puns for ingesting cocaine that feels like a victory lap for his career, the project's final moments feel like a once brightly burning candle flickering, then fading out.
It's Almost Dry is a good rap record that delivers a few hard hitting tracks, some great production and bar-for-bar excellence by one of the best rappers in the game, but the album lacks the bite of past releases. Pusha T is great at what he does, but by limiting his talents and choosing to play it safe and stay on brand without an obstacle to hurdle or adversary to take down, he reveals the same hat tricks of the past.
REPEAT ME