Kelly Rowland to Star in New Comedy Movie 'Fantasy Football'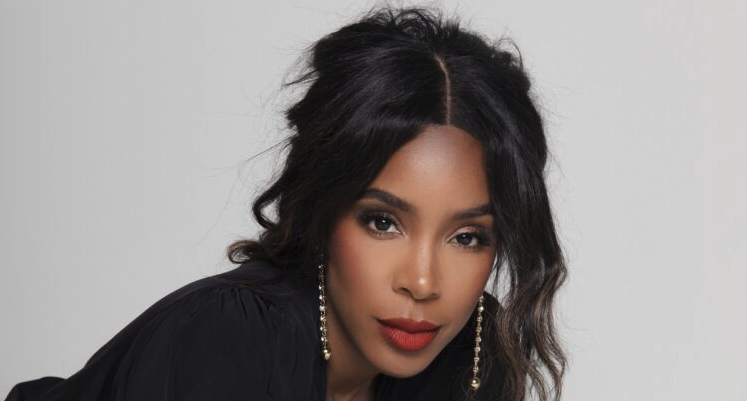 Kelly Rowland to Star in New Comedy Movie 'Fantasy Football'
58
Kelly Rowland has another acting gig to add to her resumé. The Grammy-winning singer will star in the upcoming comedy film, Fantasy Football, directed by Anton Cropper (Black-ish). It will premiere exclusively on Paramount+ later this year.
Deadline reports that Rowland will play Keisha Coleman, the mother of 16-year-old Callie (Marsai Martin), who learns she can control her football player dad Bobby Coleman (Omari Hardwick) on the field through EA Sports' Madden NFL.
Actor/singer Rome Flynn (How to Get Away with Murder) will play a supporting role in the film, which is being produced in Atlanta, Georgia.
In an Instagram post, Rowland mentioned that she was "super excited" to appear in Fantasy Football.
Cropper said in a statement, "I am so excited to be working with such a talented and supportive group. Fantasy Football is a culmination of the adrenaline of the NFL and the fun of EA Sports' Madden NFL, with the heart of a father-daughter relationship. As the father of a teenage daughter, I can't wait to sit down and watch this with her."
Rowland is no stranger to the football world. In late 2020, she partnered with the NFL for its Songs of the Season campaign and contributed the melodious song "Hitman." It later appeared on her latest EP, K, which released in February 2021.
Elsewhere in 2021, Rowland collaborated with emerging producer Amorphous for his debut project, Things Take Shape.
She also revived Andy Williams' 1963 holiday classic "Wonderful Time" for Lifetime's Merry Liddle Christmas Baby, in which she starred, and executive produced.
Beyond music, Rowland is growing her empire in many other ways. On April 26, she'll release, Always with You, Always with Me, a children's picture book she co-authored with Jessica McKay. The storybook is marked as "a loving ode to modern motherhood."
Not too long ago, Rowland teamed up with Silk® to help launch Silk Nextmilk™, a plant-based milk alternative that comes in both whole and reduced fat. A part of her role is to be an ambassador for their #SwapItWithSilk TikTok campaign.
She said, "Throughout the year, and each of the challenges, join me on a journey through taste as I join other diverse creators to show how Silk's plant-based offerings such as beverages, creamers, and yogurt alternatives are so delicious. Flavor is innate to the culture and as a community; let's use this challenge as a platform to show off our skills in the kitchen!"
View this post on Instagram