Old Clip Of Kanye West Ranting About Nas & Pusha T Surfaces: "All These Motherf*ckers Is Tryna Use Me"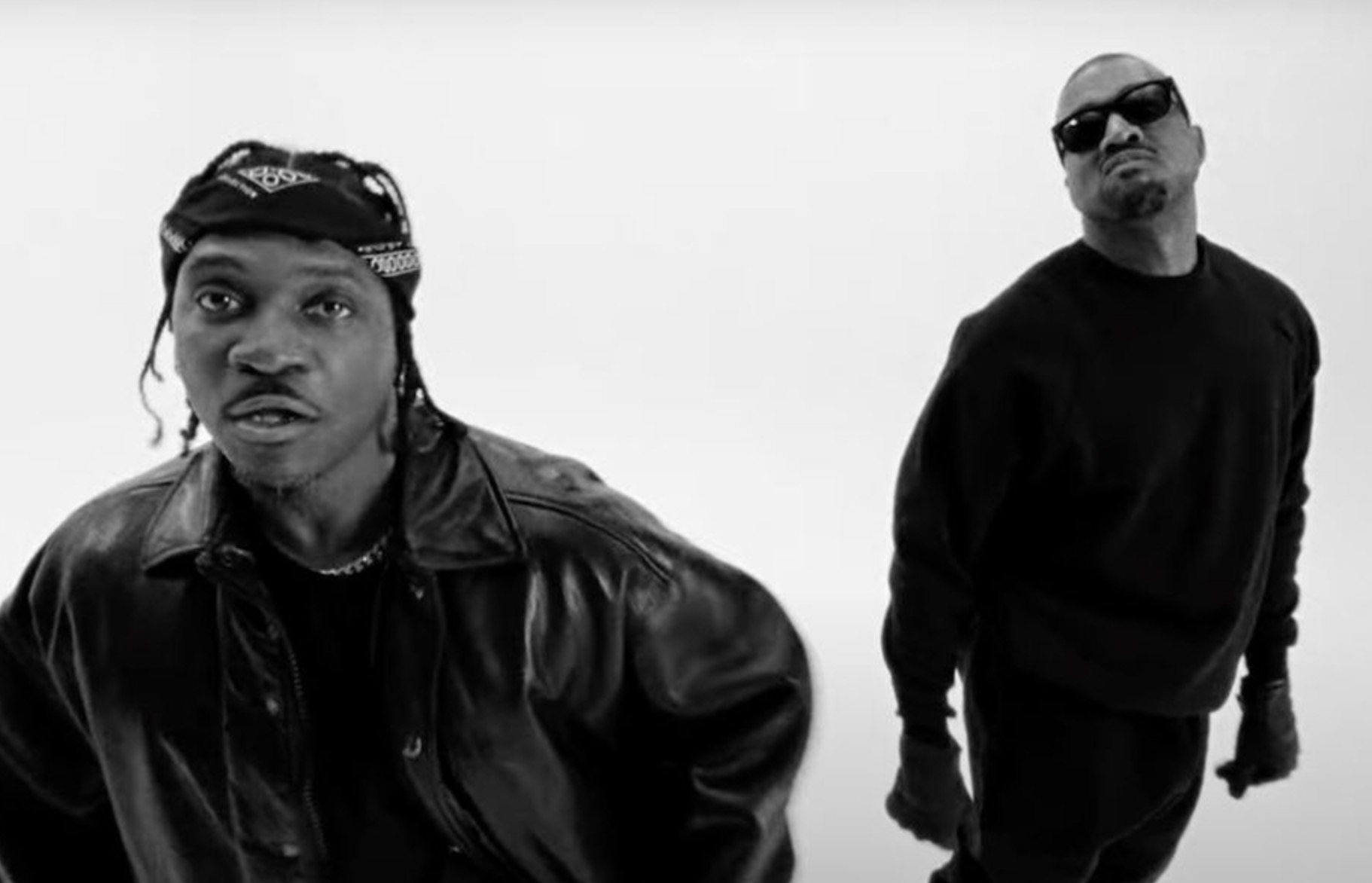 Old Clip Of Kanye West Ranting About Nas & Pusha T Surfaces: "All These Motherf*ckers Is Tryna Use Me"
9888
You don't have to be following the scene carefully to know that a lot of Kanye West content has been leaking left, right and center as of late. Earlier today the 'New Body' video featuring Ty Dolla $ign and Nicki Minaj surfaced online and a vast amount of music has leaked too, including Jesus Is King 2 with Dr. Dre and features from Pusha T, Travis Scott, Em and more.
Today, a clip from a never-before-released documentary hit the internet and features Kanye West ranting to Scooter Braun about the state of things at the time. It's said to be from 2018. He brings up wanting to be away from G.O.O.D. Music and refers negatively to some of the weekly G.O.O.D. releases that year that consisted of new albums from Ye, Cudi, Nas, Pusha T and Teyana Taylor. He seems to have regretted the decision to produce on all of the albums soon after.
"The f*ck I'm doing giving ('Gonna Love You') to f*cking Teyana? What the f*ck I'm doing giving that DAYTONA album to Pusha?" he asks. "That sh*t was three Dark Fantasies that I gave away. 'Cops Shot The Kid', Nas rapping all God damn offbeat on it, don't even wanna shoot a video, then shoot the video, don't even tell me. These motherf*ckers don't appreciate me. All these motherf*ckers is trynna use me."
Of course, since this rant happened, he produced half of Pusha's It's Almost Dry so perhaps sentiments changed. You can watch the clip below.
SCATHING rant by Kanye West about GOOD Music,Universal,Adidas & his contributions to music pic.twitter.com/04jJFaxO76

— ChainsnatchersTV (@ChainsnatcherTV) October 1, 2023