Nicki Minaj Joins Lil Wayne, Drake As Top Three Rappers With The Most Billboard Top 10 Hits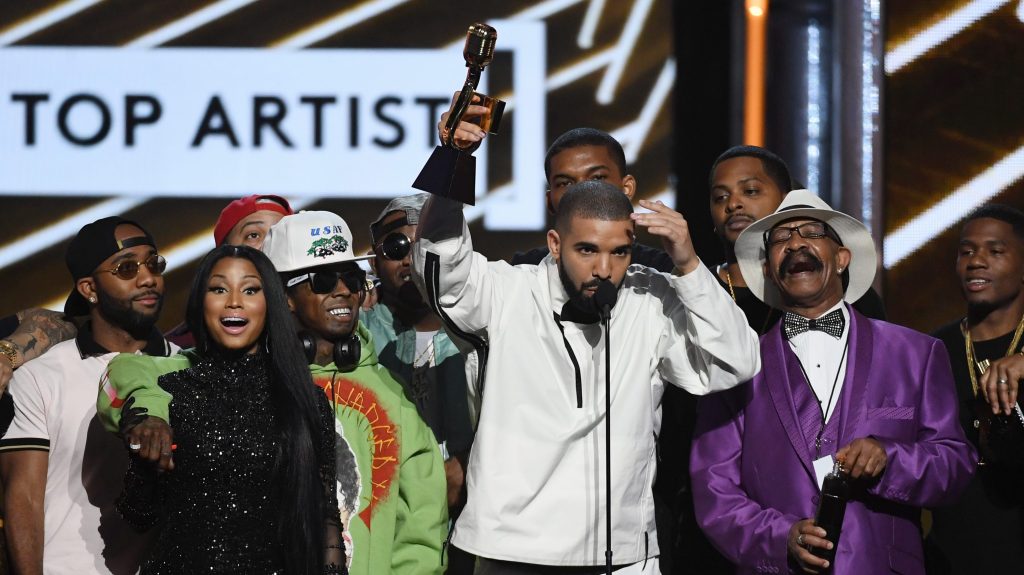 Nicki Minaj Joins Lil Wayne, Drake As Top Three Rappers With The Most Billboard Top 10 Hits
9270
Nicki Minaj has added another major achievement to her impressive resume. The 40-year-old superstar has moved into No. 3 on the list of rappers with the most Billboard Top 10 hits on the Hot 100 chart, trailing Lil Wayne and Drake.
The Queens rapper earned her 23rd Top 10 hit this past week when "Barbie World," her song with Ice Spice and Aqua, debuted at No. 7. Coincidentally, this mark matched the exact peak of the 1997 record "Barbie Girl" that they sampled. This is also the 10-time GRAMMY nominee's second Top 10 hit alongside Spice this year, as the "Princess Diana" remix reached No. 4 on the Billboard Hot 100 back in April.
Now, the mother of one has ascended above Eminem and Jay-Z, who each have 22 Top 10 hits, and sits behind her Young Money peers. She isn't too far behind Weezy, who has 25 Top 10 hits, but has some ways to go before catching The 6 God, who has a whopping 68 Top 10 hits.
Nicki Minaj is gearing up to possibly add more, as she officially announced her forthcoming LP Pink Friday 2 will come out on Nov. 17, 2023. The album was originally supposed to drop Oct. 20, but the "Seeing Green" rapper says it will be "worth the wait."
The hitmaker has been active recently when it comes to features, joining Lil Uzi Vert on "Endless Fashion" from their June LP Pink Tape. That same week, she linked up with Young Thug and Juice WRLD on "Money" from Metro Boomin's version of Thugger's recent album Business Is Business.
One of her biggest guest spots this year came with her appearance on Sexyy Red's "Pound Town 2," one of the top contenders for the highly coveted "Song of the Summer" title. Check out "Pound Town 2" below.