Nicki Minaj Announces Title Of New Album, Pushes Back Release Date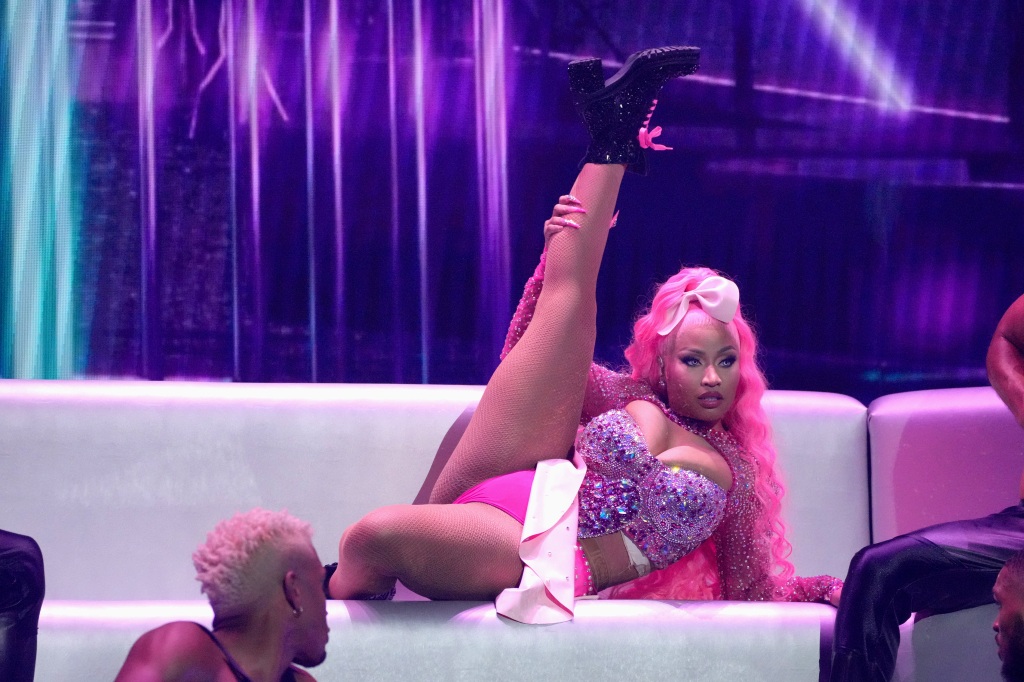 Nicki Minaj Announces Title Of New Album, Pushes Back Release Date
6695
The Barbz have been patiently waiting for the arrival of Nicki Minaj's next album, and the rapper just broke the news that they will have to wait "just a tad" longer than initially expected.
Earlier this year, the "Superbass" spitter announced Oct. 20 was the official date the highly anticipated body of work would drop. Today (June 29), Minaj took to Instagram to provide a few updates about the pushed back release date, album title, and more.
"Dear Barbz, I've been trying to find the right time to tell you this for a few days. Due to some really exciting news that I'll share with you guys at a later time, I've shifted the album date just a tad bit. Trust me, it'll be WELL WORTH THE WAIT," she wrote to her fans. The Queens-bred talent then confirmed the new release date is Nov. 11 and also shared the title will be Pink Friday 2.
Elsewhere in the caption, Minaj made sure to share some words of gratitude to her loyal fanbase for the endless support. "I love you guys so much," she continued. "I am so grateful for the years of support & love you guys have given me. At times maybe I didn't even deserve all that you have poured into me. Nonetheless, you. will. love. this. album." She concluded by saying the official album cover and future tour dates are on the way.
The forthcoming project is the follow-up to Nicki's 2010 debut album, Pink Friday. The album boasted guest appearances from Eminem, Rihanna, Drake, Kanye West, will.i.am, and Natasha Bedingfield. It also housed some of her most well-loved hits like "Your Love," "Roman's Revenge," "Moment 4 Life," and more.