Nicki Minaj And Ice Spice Announce "Barbie World" Collab Release Date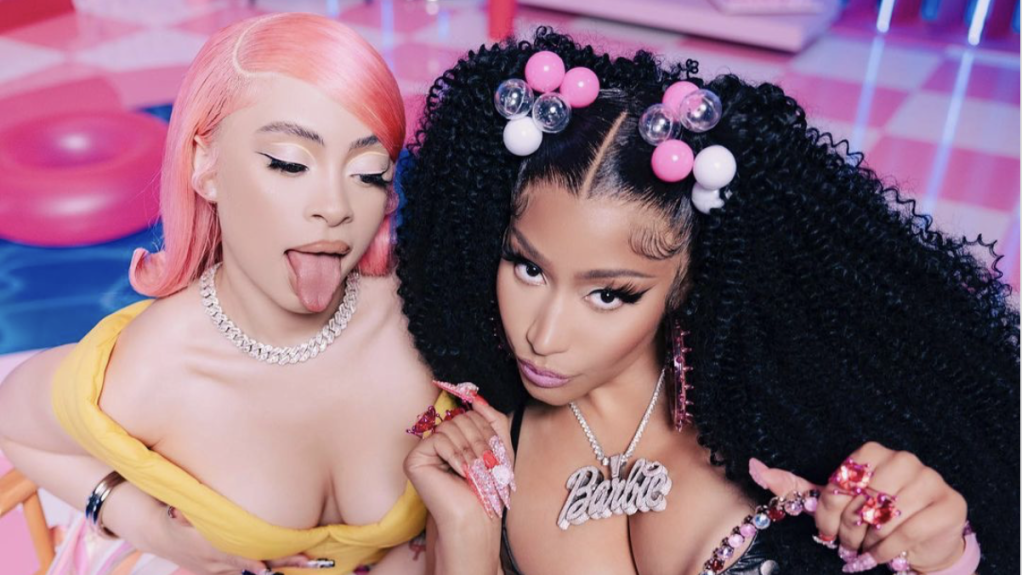 Nicki Minaj And Ice Spice Announce "Barbie World" Collab Release Date
6901
Nicki Minaj and Ice Spice have reunited for the Barbie soundtracked single "Barbie World" — with a sample from the 1997 smash hit "Barbie Girl," by Aqua.
On Saturday (June 10), the "Princess Diana (Remix)" collaborators announced that their newest musical effort will release on June 23 — less than month ahead of the film's world premiere.
"It's BARBIE B!CH If you still in doubt," the self-proclaimed Barbie teased on Instagram, as Spice wrote "bad like da barbie," on her page. It also appears that "IceNika" may have shot a visual to go with the song already, as the two can be seen dolled up in their photo together.
Minaj followed up with a clip of her getting ready for their suspected video shoot, as she sported two curly pigtails with large hair bows.
With the unreleased "Barbie World" track playing in the background, the Queen MC and Ice can be heard trading bars as they rap, "And I'm bad like the Barbie/ I'm a doll but I still wanna party/ Pink 'Vette like I'm ready to bend/ I'm a ten so I pull in a Ken (Like)/ Jazzie, Stacie, Nicki (Grrah)/ All of Barbies is pretty/ All of the Barbies is bad/ 'It' girls and we ain't playin' tag."
The track is produced by Ice Spice's long time collaborator Riot and Aqua is credited alongside Minaj and Ice Spice as a writer.
Aside from Minaj's anticipated fourth album releasing on October 20, "Barbie World" is available for pre-save now ahead of Barbie's premiere on July 21.
See the official trailer for the Greta Gerwig-directed film below starring Margot Robbie, Issa Rae, America Ferrera, Kate McKinnon, Michael Cera, Ariana Greenblatt, Rhea Perlman, Will Ferrell and more. Nicki also released a "trailer" of her own for their upcoming collab on Twitter.