Joseline Hernandez gets into fight during Floyd Mayweather vs John Gotti III boxing exhibition match [VIDEO]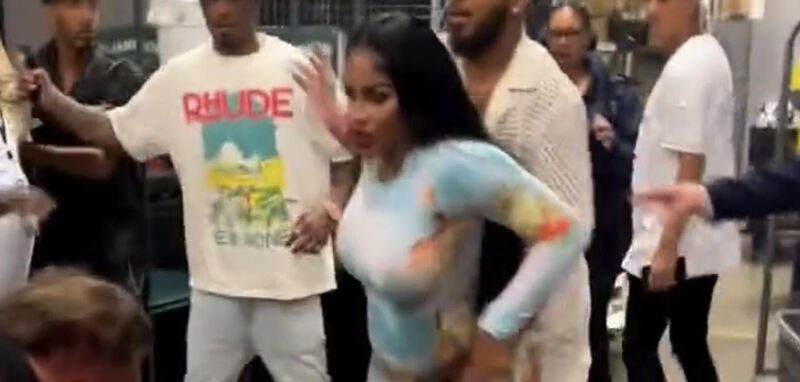 Joseline Hernandez gets into fight during Floyd Mayweather vs John Gotti III boxing exhibition match [VIDEO]
10918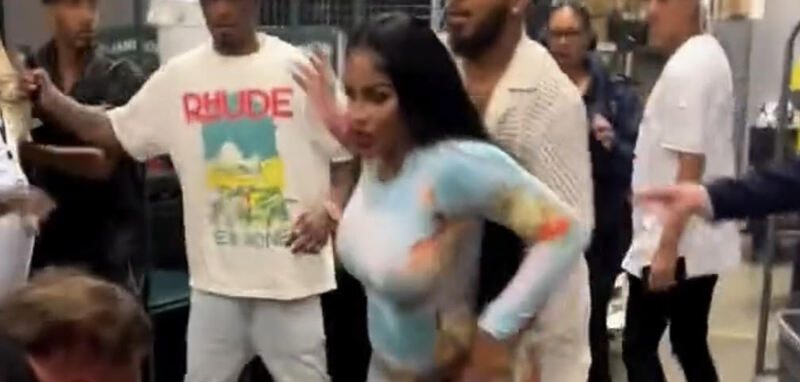 Joseline Hernandez attacks woman during Floyd Mayweather fight
On Sunday night, Floyd Mayweather participated in another exhibition fight. This was held at FLA Arena, in Sunrise, FL. Zeus Network also served as the streaming partner for the fight. However, the fight went on to be stopped in the sixth round, as it was initially scheduled to go eight rounds. However, a brawl between Mayweather, Gotti, and their crew also ensued, after the conclusion of this fight.
Mayweather also initially trended before the fight, as he brought his grandson with him. This child is the son of NBA Youngboy and Mayweather's daughter Iyanna. The two welcomed this child into the world in January 2021.
Meanwhile, the Mayweather-Gotti fight is also trending for reasons outside of this main event. Former "Love & Hip-Hop" star Joseline Hernandez was seen getting into a fight with another woman, backstage. However, it's still unclear what the reason was for this sudden altercation. Joseline has also yet to speak on this incident.
Check out a closer look at Joseline Hernandez getting into it with another woman backstage, at the Floyd Mayweather vs John Gotti III boxing match, below. 
Joseline Hernandez fighting at the Floyd Mayweather vs Gotti fight pic.twitter.com/jRKYUqc18Q

— Baller Alert ? (@balleralert) June 12, 2023
Complete chaos after the Floyd Mayweather-John Gotti III fight was stopped ?

(via @The_ZeusNetwork)pic.twitter.com/SLys8fI4as

— Bleacher Report (@BleacherReport) June 12, 2023
Joseline Hernandez attacks woman during Floyd Mayweather fight