Nicki Minaj and her stylist are being sued by a California jeweler for alleged damaged loaned jewelry
Nicki Minaj and her stylist are being sued by a California jeweler for alleged damaged loaned jewelry
10403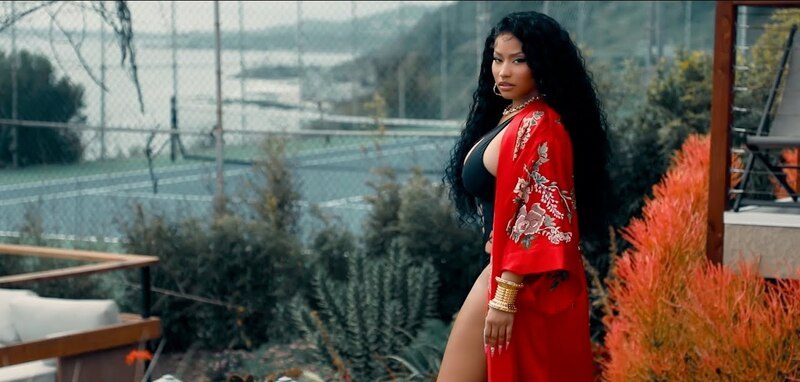 Nicki Minaj sued for alleged loaned damaged jewelry 
Nicki Minaj is getting into some legal issues, as this involves a jeweler that she previously worked with. According to TMZ, a West Hollywood jeweler claimed that he loaned jewelry to Nicki. However, those pieces were reportedly returned damaged.
Furthermore, this jewelry deal was initially started as a result of Nicki's stylist Brett Alan Nelson signing a contract with Roseark jewelry. Roseark did this to loan Nicki jewelry for a public appearance. Roseark added that Nelson was required to return the jewelry within a week, as well as pay for any possible damages.
In the end, 66 pieces of jewelry were reportedly not sent back to Roseark. When those finally arrived, damage to the jewelry is said to have been visible. Among the items included were a pair of earrings and a leaf ring.
However, Nicki's team claims that the jewelry was returned on time, and Roseark aren't telling the truth about a missing stone in one of the jewelry pieces. Soon, Nelson was hit with an invoice of $26,239.50, including interest.
Nicki is also included in this lawsuit. Her attorney Jordan Siev has since released a statement to TMZ, and believes this lawsuit is simply being done for publicity.
"We have not been presented with any evidence that any of the jewelry at issue was damaged by Nicki. This lawsuit appears to be nothing more than an ordinary insurance claim by the jeweler designed to generate publicity for itself and extract a payment to which it is not entitled. We will defend the lawsuit vigorously."
Meanwhile, Nicki also trended on Monday, due to revealing the date for her upcoming long-awaited album. The date is currently set for October 20. However, no official title for this project has been announced. This will be Nicki's first album since August 2018.
Nicki Minaj sued for alleged loaned damaged jewelry