Janelle Monáe's Latest 'The Age Of Pleasure' Trailer Is Giving MTV Spring Break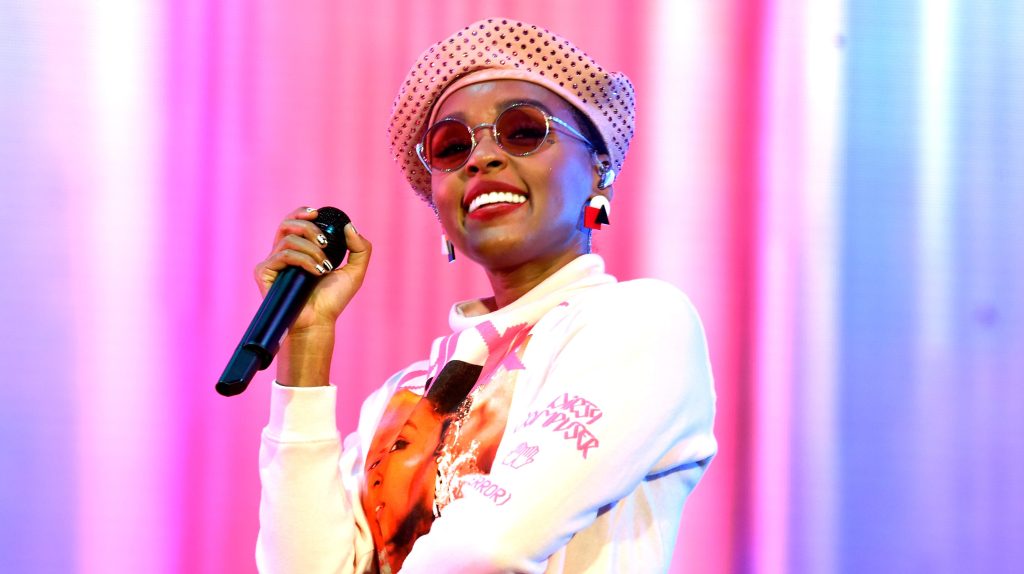 Janelle Monáe's Latest 'The Age Of Pleasure' Trailer Is Giving MTV Spring Break
7828
Janelle Monáe has channeled the early 2000's in her latest album trailer, harkening back to the fun and free days of MTV Spring Break.
In her latest teaser for her forthcoming album The Age Of Pleasure, Monáe asks young adults, "How are you preparing for The Age of Pleasure?", to which each interviewee gave uncanny answers in the vintage, guerilla-style video
In the clip posted to Instagram on Monday (June 5), "Spring Break goers" can be heard telling the "Lipstick Lover" that they plan to prepare for her fourth studio album's release by, "masturbating," "Wearing whatever I want whenever the f**k I want," "Going to therapy," and "Being outside."
The Age of Pleasure drops this Friday (June 9). Check out the trailer for the album below.
Over the past few weeks, Monáe has been rolling out her album with a few singles, cover stories and viral video clips that have been sparking conversation. She's also announced a tour kicking off in the fall, including a photo of her donning only a pair of shorts, straw hat, and braids covering her breasts. Her pose on the tour's flyer is an ode to the late Jimi Hendrix and Björk, as she included the musicians posing the same way in two more slides.
The 26-date tour will start in Seattle, WA before making its way through the major cities of Chicago, Philadelphia, Toronto, Washington D.C., New York, Atlanta, Houston and more, before concluding in Inglewood, CA.
The 37-year-old has opened up about her desire to be free and also what inspires her upcoming album.
"I think being an artist gets lonely," Janelle said in her Rolling Stone June cover. "Most people don't understand what's going on in my brain. Community has been so helpful to me; it's beautiful that I have a title called The Age of Pleasure because it actually re-centers me. It's not about an album anymore. I've changed my whole fu**ing lifestyle." 
She added, "I'm much happier when my titties are out, and I can run around free," while dubbing herself a "Free a** mother**ker."
The body-positive exhibitionist has been publicly exposing her breasts more, as she recently flashed a crowd at one of her intimate promotional events. As she's performing, Monáe can be seen lifting her shirt and shaking her breasts a bit. See graphic clip below.