Stephen A. Smith gets backlash from Black people on Twitter for saying he would vote for Chris Christie over Joe Biden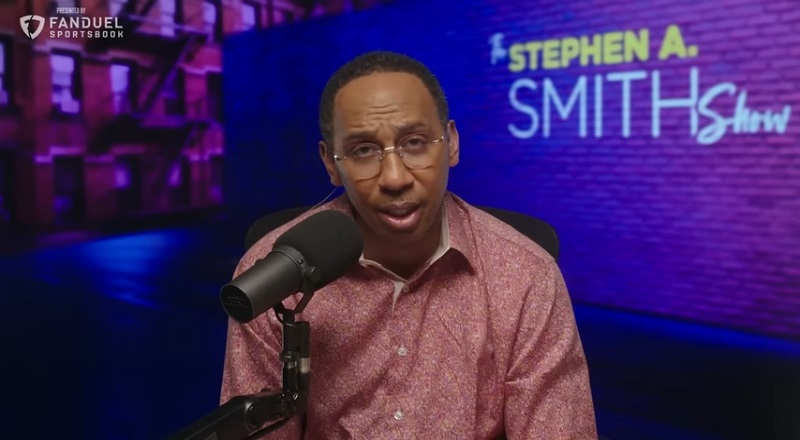 Stephen A. Smith gets backlash from Black people on Twitter for saying he would vote for Chris Christie over Joe Biden
12051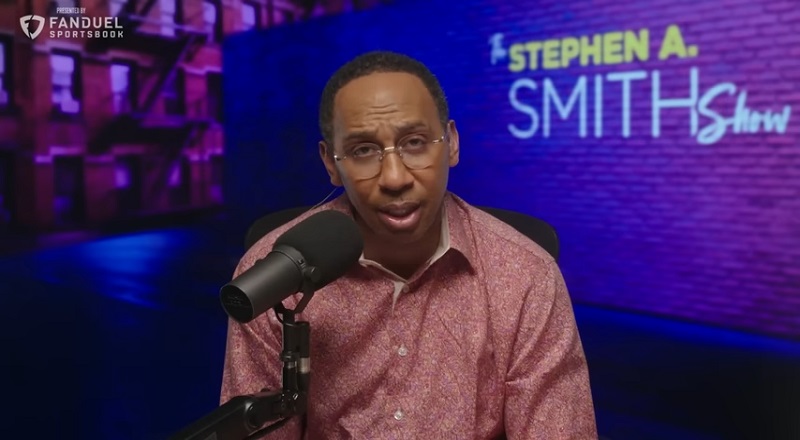 Stephen A Smith gets backlash for Chris Christie endorsement
Stephen A. Smith has made a career off his controversial statements, which have led to words being exchanged with high profile people. At times, Stephen A. has lent his opinion in the political arena. His first passion is sports, though. Actually, his career began with a basketball scholarship. A knee injury led him into his true calling, which is the media. Recently, he launched his own podcast. Essentially, he endorsed Chris Christie's bid for president on a recent episode. As a result, Stephen A. is catching heat.
Stephen A. Smith is no stranger to controversy, given his brash delivery. For some time, Stephen A. had a feud with Kevin Durant. Much of this stemmed from KD's inability to lead the Oklahoma City Thunder to a championship. However, after Durant won two titles with the Golden State Warriors, Stephen A.'s criticisms seem to have leveled. Still, his tough commentary often leads to someone in the sports world being upset.
Stephen A. Smith spoke highly of Chris Christie on his podcast. He admitted he voted twice for Christie to be governor in New Jersey. In fact, he said Christie is the only Republican he has ever voted for. When it comes to the presidential election, Stephen A. said the only way he doesn't vote for Christie is if Disney's CEO, Bob Iger, runs. With that not happening, Christie is his man. In addition, Stephen A. said doesn't like the Biden administration. As a result, he is facing major backlash.
Stephen A Smith gets backlash for Chris Christie endorsement