Nick Carter And Backstreet Boys Honor 'Our Little Brother' Aaron Carter With Concert Tribute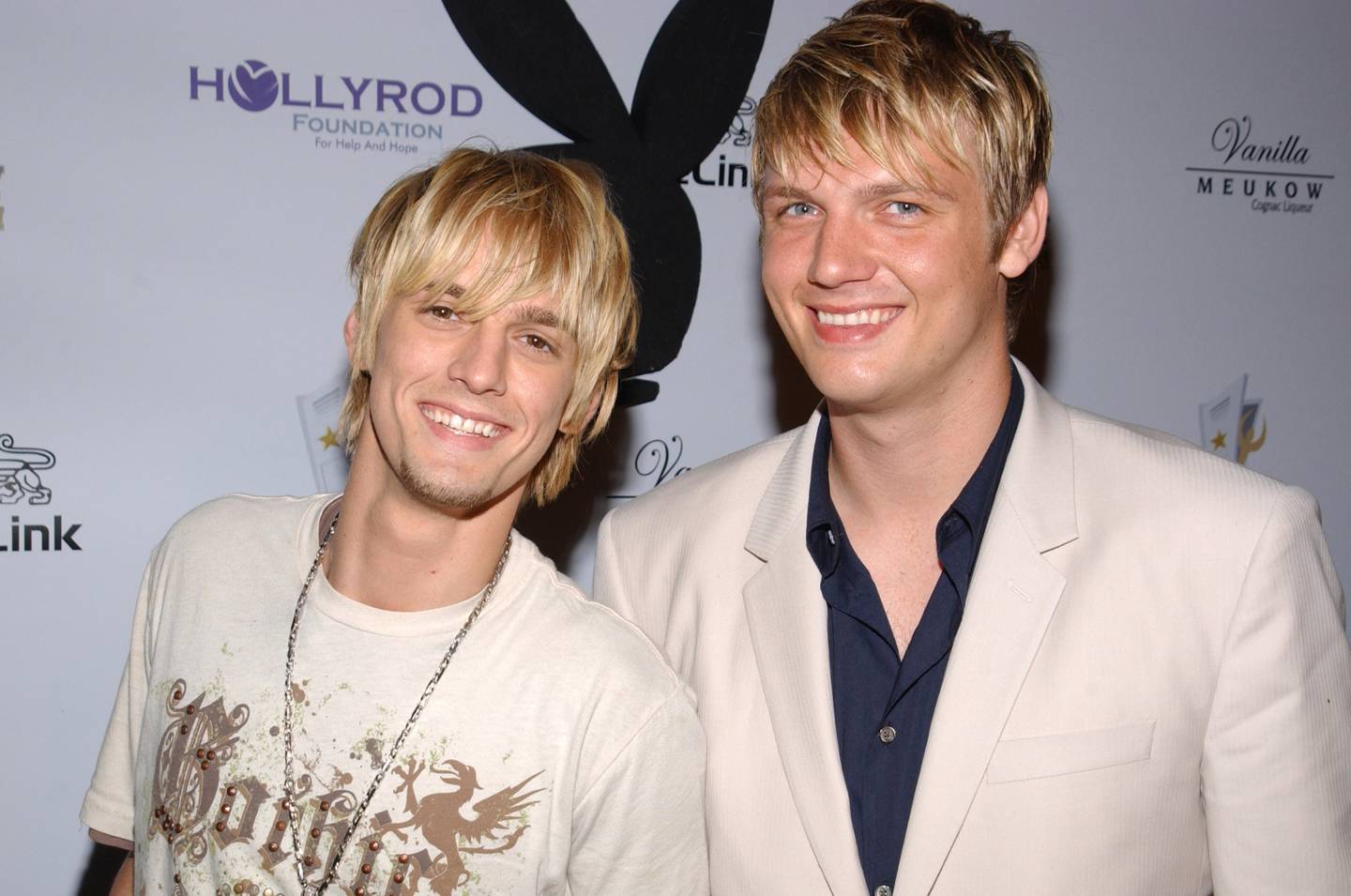 Nick Carter And Backstreet Boys Honor 'Our Little Brother' Aaron Carter With Concert Tribute
90
On Sunday (November 6), Backstreet Boys member Nick Carter took the stage at London's O2 arena alongside his bandmates to honor the memory of his younger brother, singer Aaron Carter, who died unexpectedly the previous day at the age of 34.
During the group's concert, the large screen onstage displayed a montage of the Carter brothers  through different stages of their lives before concluding with a memorial: "Aaron Carter 1987-2022." Fan-captured footage reveals a tearful Nick was given hugs and pats on the back by his fellow BSBs.
"Tonight, we've got a little bit of heavy hearts because we lost one of our family members yesterday," Kevin Richardson said during the show. "We just wanted to find a moment in our show to recognize him. Nick's little brother Aaron Carter passed away yesterday." He also acknowledged Aaron as "part of our family" and thanked the audience for all their love, well wishes, and support.
"We'd like to dedicate this next song to our little brother Aaron Carter," Howie Dorough continued before the group performed an a cappella performance of their song "Breathe" as a tribute, as recorded by a fan.
Aaron Carter was found dead at his home in Lancaster, California on November 5. A former child star and teen-pop icon, he rose to fame in the late 1990s and early 2000s by opening for the Backstreet Boys and found success with his second studio album, Aaron's Party (Come and Get It), which peaked at No. 4 on the Billboard chart and was certified 3x Platinum by the RIAA. Its single of the same name and the track "That's How I Beat Shaq" went on to chart in the Billboard Hot 100. His third album, 2001's Oh Aaron, was also certified Platinum. Over the years, he released five studio albums, appeared on Broadway, and appeared or guest starred in television shows such as Disney Channel's Lizzie McGuire and ABC's Sabrina the Teenage Witch.
Although the relationship between the two brothers was tumultuous, Nick took to Instagram on Sunday to share a slideshow of childhood photos of him and his younger brother together and paid tribute to him.
"My heart is broken. Even though my brother and I have had a complicated relationship, my love for him has never ever faded," Nick wrote in the caption. "I have always held on to the hope that he would somehow, someday want to walk a healthy path and eventually find the help that he so desperately needed. Sometimes we want to blame someone or something for a loss, but the truth is that addiction and mental illness is the real villain here."
"I will miss my brother more than anyone will ever know," he concluded. "I love you Chizz. Now you can finally have the peace you could never find here on earth….God, please take care of my baby brother."