Chrisette Michele Opens up About Her Divorce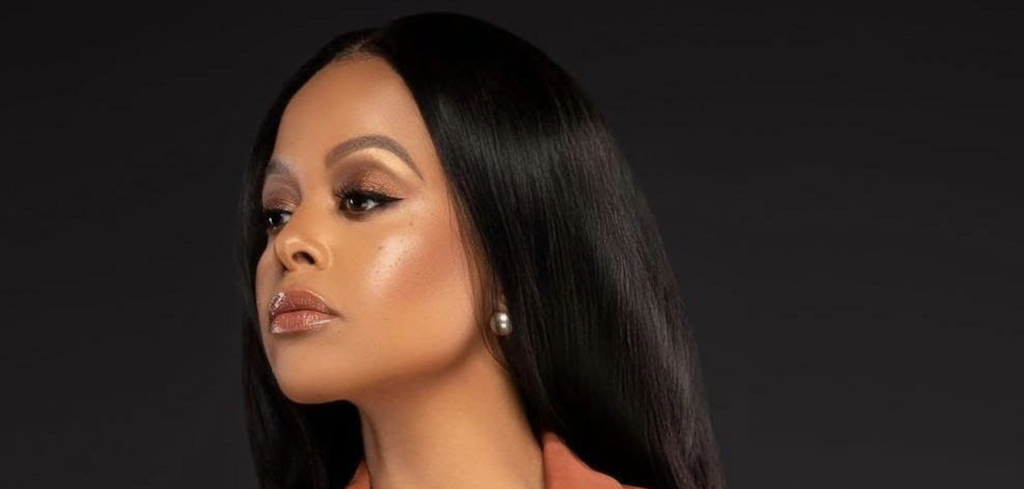 Chrisette Michele Opens up About Her Divorce
44
Chrisette Michele is opening up more about her divorce from her ex-husband, Doug "Biggs" Ellison.
The Grammy-winning singer recently went to Instagram to inform her fans that she is "in the middle of a three-year divorce" that has "lasted longer than the marriage."
In the lengthy post, Michele described how her experience going through the divorce has been an emotional rollercoaster.
"Some days when I'm traveling, I'm heading to court cases. I smile but I might feel sad that day and wear my shades. Some days, I'm listening to the latest Karen Kingsbury book while headed to the gym for a fun workout with my trainer. I might feel full of joy and excitement," Michele wrote.
"Still some days I feel a little happiness and a little disappointment at the very same time."
Michele further accentuated how her mixed emotions are all valid and that it's completely normal to feel multiple feelings at once.
"Joy and sadness, happiness and frustration. One can be a peaceful warrior. A tranquil advocate. Fearless yet challenged. That's what divorce is like," she wrote.
"Some days it's heavy. Some days it's not on your mind at all. Some days you pray no one asks you about it, because it's a boring, monotonous topic. There's so much to do and achieve and think about and one mind is just enough to get it all done with grace."
Additionally, Michele poetically expressed how every emotion she has felt — good, bad and in between — are all working together in her emancipation journey.
"Liberation asks me to be as many things as I am, all at once, without apology, defense or explanation. All the parts of me are friends. They live in one body and are led by one spirit," noted Michele. "Liberation knows about the past, grace for the present moment and BIG ENERGY for the future."
In the same post, Michele shared that she was encouraged by a friend to be a little more transparent about her experiences because "there might be other people who are having similar experiences."
View this post on Instagram
The Instagram post was filled with comments from fans and supporters who are going through or have experienced a divorce.
Michele and Ellison announced their engagement in October 2015.
In October 2019, Michele published a blog titled "Growing Into My Love Life," where she detailed how she got married for the wrong reasons.
"I'm divorced now. I think I got married to try adulting on for size. Didn't fit. My ex had latched onto the idea that adulting was a 'thing,' and I'd never gotten the memo," she wrote.
She also mentioned how the idea of settling down and starting a family was a bit scary.
"Sure I brought home fairly large slabs of bacon, made up the bed and opened a few businesses but… it wasn't until after we divorced that I realized he had the intentions of living in the same city, raising small opinionated beasts who would grow IN MY STOMACH, and eating at the same restaurant every Sunday," Michele wrote.
"Apparently this soul quelling idea is called … 'settling down.' Eeek… I just threw up in my mouth a little."
In music news, Michele hasn't released an album since 2018 — Out of Control.
Since then, Michele has released standalone tracks, including "A Day in Your Life" (2019), "Don't Pull" (2019), "Wait" (2020), "Purpose Per Pose" (2021), "The Lotus and the Mud" (2021) and "No Greater Love" with Rudy Currence (2021).
Of "Wait," Michele shared, "I hope the lyrics in the song 'Wait' bless you. Listen to it for YOU. Hear the words for YOU. All the chatter in your pretty little mind, all the worry and fear. Let it melt away."
She added, "God is sovereign. That means He has intentions behind everything He allows. You're going to get thru this. Your prayers weren't in vain."
Most recently, Michele joined legendary gospel singer Isaac Carree and Atlanta's MyPraise 102.5 FM's The Nightly Spirit Host Darlene McCoy-Jackson for "The Gathering 824: A Soul Revival!" The purpose of the event was to "empower faith-filled believers to shift their mindsets and promote free thinking."
Michele was among the performers at the event.
Revisit Chrisette Michele's uplifting song "Wait" below.