NBA Youngboy calls out Drake, Lil Yachty and Lil Durk on "F*ck The Industry Pt. 2"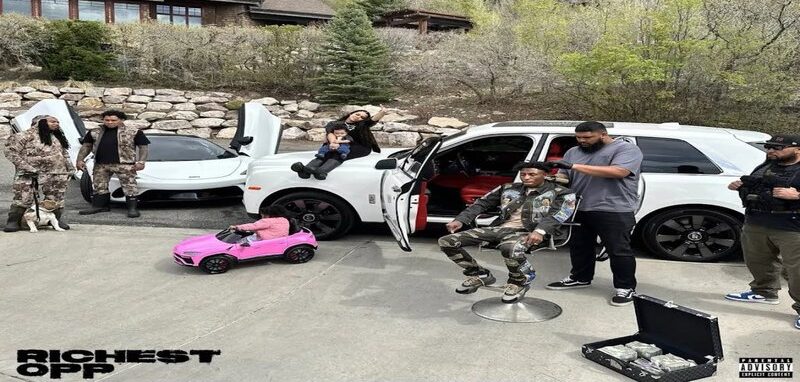 NBA Youngboy calls out Drake, Lil Yachty and Lil Durk on "F*ck The Industry Pt. 2"
7931
NBA Youngboy calls out Drake, Lil Durk, and Lil Yachty on mixtape
NBA Youngboy has just delivered his new "Richest Opp" mixtape. 17 new songs are available, as it's also YB's third project of 2023. Furthermore, this release also comes after Youngboy emphasized this week, that his beef with Lil Durk isn't over. Akademiks initially claimed that the beef was officially over.
As a result, Youngboy decided to put out Richest Opp on the same day as Durk's new "Almost Healed" album, which was also scheduled to be out on Friday. However, Durk decided to push that release back, by two weeks.
However, Youngboy is also calling 0ut names on one of the records from Richest Opp. This is on "F*ck The Industry Pt. 2," as he mentions Drake, Lil Durk, and NBA Youngboy.
"Talk to Drake cross Facetime, he wasn't feeling me. "Told me that he f*ck with Durk, damn that sh*t getting to me." 
In regards to Yachty, it appears that Youngboy knew his girlfriend JT, in the past.
"Lil Yachty mad about JT.  B*tch play with me. Half of y'all ain't got more money than me."
Check out a closer look at NBA Youngboy's new "F*ck The Industry Pt. 2" song from his new "Richest Opp" mixtape. below. 
[embedded content]
NBA Youngboy calls out Drake, Lil Durk, and Lil Yachty on mixtape