Myles Turner gets clowned for the outfit he wore at the Pacers-Wizards Summer League game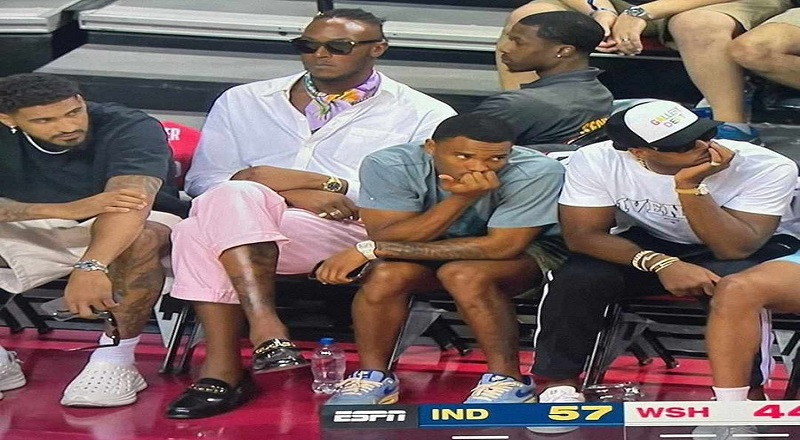 Myles Turner gets clowned for the outfit he wore at the Pacers-Wizards Summer League game
9167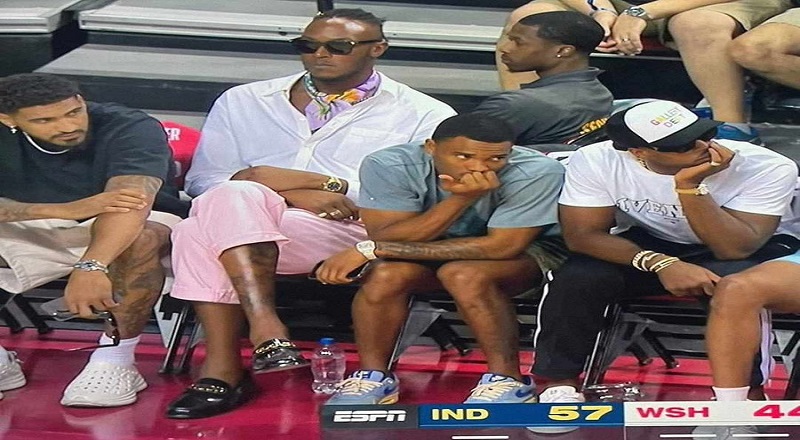 Myles Turner clowned over outfit at Pacers Summer League game
Myles Turner has been the face of the Indiana Pacers, over the past few years. However, due to the Pacers' lack of postseason success, Turner's name often comes up in trade talks. For various reasons, he remains with the Pacers. Currently, Myles Turner is committed to the Indiana Pacers. As a result, Turner is in Las Vegas for his team's Summer League games. Turner recently attended their game against the Washington Wizards. The outfit Myles had on ended up overshadowing the Pacers.
Myles Turner is a dominant big man and many teams could use his services. Both contending teams and teams on the rise have been connected to Turner in trade talks. As previously mentioned, Turner's name often comes up, but he remains in Indiana. That said, the Pacers should seek to build their franchise around him as one of the cornerstones. Well, social media has already done that for the Pacers. Actually, it was Turner who did it with his outfit.
Myles Turner is like most of the players in the NBA, he's a young millionaire. As a result, he shows his wealth off just a little bit. Like most people in his position, he lets his attire speak for him. However, some people try to show off too much drip and they end up overdoing it. Not only was Myles Turner's style of dress over the top, but also his pose had people talking. Turner's outfit and how he had his legs crossed has people on Twitter laughing at him.
Myles Turner clowned over outfit at Pacers Summer League game