Muni Long's 'Hrs and Hrs' Reaches No. 1 at Urban Radio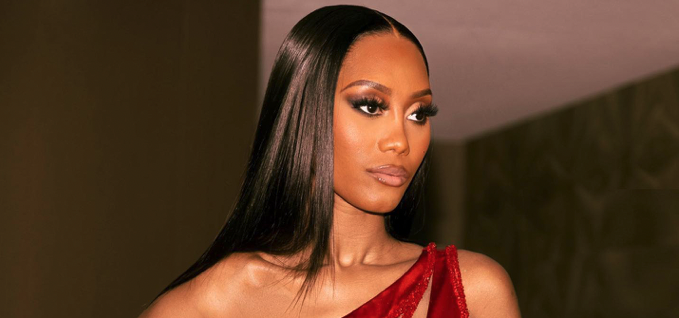 Muni Long's 'Hrs and Hrs' Reaches No. 1 at Urban Radio
50
Muni Long's breakout single "Hrs and Hrs" has reached a new milestone on the urban radio chart. The love anthem jumps to No. 1 this week, bumping SZA's "I Hate U" from the top spot to No. 3. It's Long's first chart-topper on this radio format with more than 20 million audience impressions.
Long went to Instagram to express her excitement. She wrote, "It's still so crazy to me. The song came out in November. 😭🤯😬 (We impacted radio in Jan/Feb 😱)."
"Hrs and Hrs" appears on Long's latest project, Public Displays of Affection, which was released last November on her independent label Supergiant Records.
It was only a matter of time before "Hrs and Hrs" went viral on TikTok, which played a role in its streaming activity. As of today, there have been 1.4 million videos created on the platform using the song.
In January, "Hrs and Hrs" entered the top 40 on the Billboard Hot 100 chart at No. 34, and has since peaked at No. 16. By March, "Hrs and Hrs" was certified gold by the Recording Industry Association of America (RIAA), with more than 500,000 equivalent units sold.
On April 20, Long will begin her One Night Only Tour in Dallas, Texas. She will play in major U.S. cities, including Atlanta, New York City, Orlando and Detroit. She will also venture outside of the U.S. to perform in Toronto, Canada.
Last month, Long announced her new record deal with Def Jam via a partnership with her label Supergiant Records. Tunji Balogun, Def Jam's new chairman and CEO, was present at the signing.
In a statement, Long said it's been her "lifelong goal" to be able to share her gifts with the world. "This alignment with Tunji and Def Jam for a global takeover is a literal dream come true," she said.
"Supergiant Records started as an idea between myself and my husband Raysean in 2019 and over the course of the next two years we would invest, hire, strategize and create. As our team grew, so did our success, and as a result of hours and hours of hard work and intense focus, this year we reaped a bountiful harvest. Many, many thanks to my partners, Rashad Tyler, Raysean Hairston, Chris Anokute and all those who contributed to this historic moment. We look forward to an incredible journey with Tunji and the Def Jam family."
Last Saturday, Long performed at the Recording Academy Honors presented by the Black Music Collective in Las Vegas, Nevada. Other performers included Summer Walker, Chlöe, Saweetie and more. Twelve-time Grammy winner John Legend was presented with the Global Impact Award.