King Von 'What It Means To Be King' Doesn't Advance Or Hurt His Legacy – It Just Extends His Catalog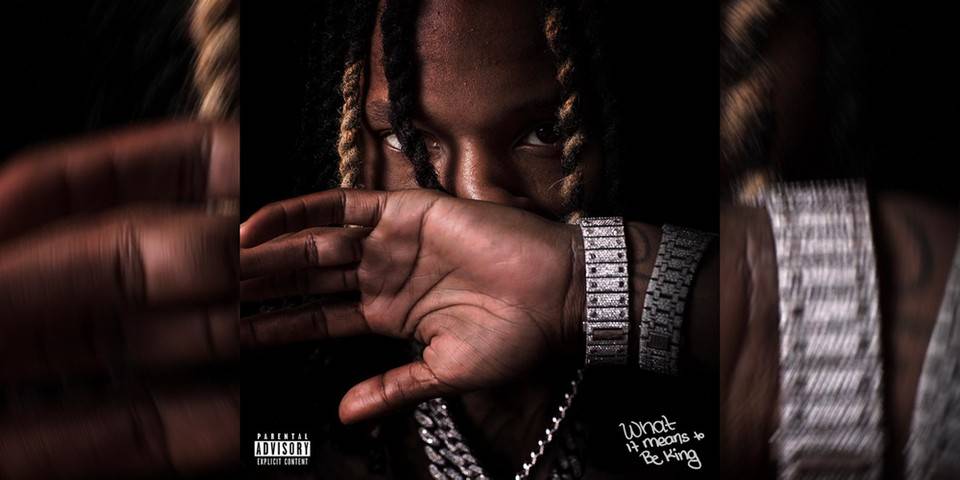 King Von 'What It Means To Be King' Doesn't Advance Or Hurt His Legacy – It Just Extends His Catalog
95
A deadly shooting outside the Monaco Hookah Lounge in Downtown Atlanta took place one late November night in 2020 following a fight between two men. Rumors started to escalate that someone had been killed and it wasn't too long before there was confirmation. After months of mocking each other, a scuffle between rappers King Von and Quando Rondo resulted in Von being fatally shot in the stomach. The latter's affiliate, Lul Tim, was arrested for the murder just hours later as he laid in a hospital bed recovering from his own gunshot wounds.
Von's death triggered a feud that would escalate into retaliatory threats and diss tracks over the next two years between Baton Rouge rapper NBA YoungBoy and Chicago's Lil Durk. But one of the most tragic circumstances of Von's death was the reason he was in Atlanta in the first place: celebrating the release of his best body of work to date Welcome To O'Block.
Welcome to O'Block is the ideal primer when it comes to introducing someone to King Von's music. Von took his knack for meticulous storytelling coupled with building anger and ruminating paranoia to create a body of work that translated his trauma into stories of survival. Songs such as "I Am What I Am," "All These N-ggas" and "GTA" provided the album with an array of drill classics, while others explored the realms of love, relationships and his growing music career.
His new posthumous album, What It Means To Be King, picks up where O'Block left off, filling its 19-tracks with B-Sides and cuts that didn't make his debut. WIMTBK isn't meant to forecast Von's sonic trajectory like how Pop Smoke's Shoot For the Stars, Aim For the Moon did — by design, it intends to celebrate Von's talent on the mic without the loss of integrity.
What It Means To Be King sounds organic — not constructed on a table and spliced together like other estates love to do nowadays. Von is joined by an array of all-star collaborators, including G Herbo, 21 Savage, Fivio Foreign, Lil Durk, Tee Grizzley and A Boogie Wit Da Hoodie. The features are, for the most part, effective and well-balanced. On "FaceTime," produced by Hitmaka & Romano, Von and G Herbo channel the spirit of Chicago Drill with a violent ode to shooting opps in the face with FN pistols. Herbo has been on a warpath with guest features as of late. Here, he dishes a verse about filling body bags and getting his killers out of jail because he simply has a lot of cash.
Even though What It Means to Be King heavily relies on features, what stands out is Von's natural chemistry with his collaborators. There are no Frankenstein-esque genre shifts that dress Von as the next drill-turned-pop star. One of the album highlights comes from his OTF crewmate Lil Durk on "Evil Twins." Both Von and Durk air out their evil deeds masked under the guises of money and fame. Von touts, "Three bodies, same pistol" with the pride of a hunter having a photo op with his weapon and prized kill. They finish each other's thoughts and exchange cadences and flows with the closeness of brothers in arms.
The weakest feature comes on "Hard to Trust," which is accompanied by fellow Chi-Town rapper Dreezy. The track isn't offensively bad, but a hook containing the line, "Her pussy just like glue, it got me stuck" provides enough secondhand embarrassment to warrant a trip to the recycle bin.
The most surprising element about What it Means To Be King is that it doesn't operate as a posthumous album. The project is filled to the brim with bangers that aren't manufactured nor skewed. Often, we see genre crossovers that contradict the late artist's character, but that isn't the case here. Von isn't making the next club hit with Dua Lipa — at most, he's making love ballads for the streets with A Boogie on "My Fault." These are a solid selection of songs, but they are throwaways from his debut that lack the same strength in quality.
Throughout its 48-minute runtime, What It Means To Be King makes the listener wonder what would've been the next phase in King Von's evolution as an artist. He was growing a reputation for the stories he created and pictures he painted. The album doesn't advance his legacy nor does it hinder it — it simply extends Von's library. It's unclear if there's more music in the vault, but if fans heard the best on here, let's hope his estate keep it at that.
REPEAT ME
FAN FEEDBACK
king von new album so good i might have to go slide for him myself

— Doᴄ ? (@ayedocc) March 9, 2022
King Von's new album "What it Means to be King" is the best rap album of 2022 so far

— Ryan (@YeezyTaughtMe72) March 4, 2022
King Von's new album is mid af

— Villain (@jamalbw96) March 4, 2022