Muni Long Is 'Grateful' for 2023 Grammy Nominations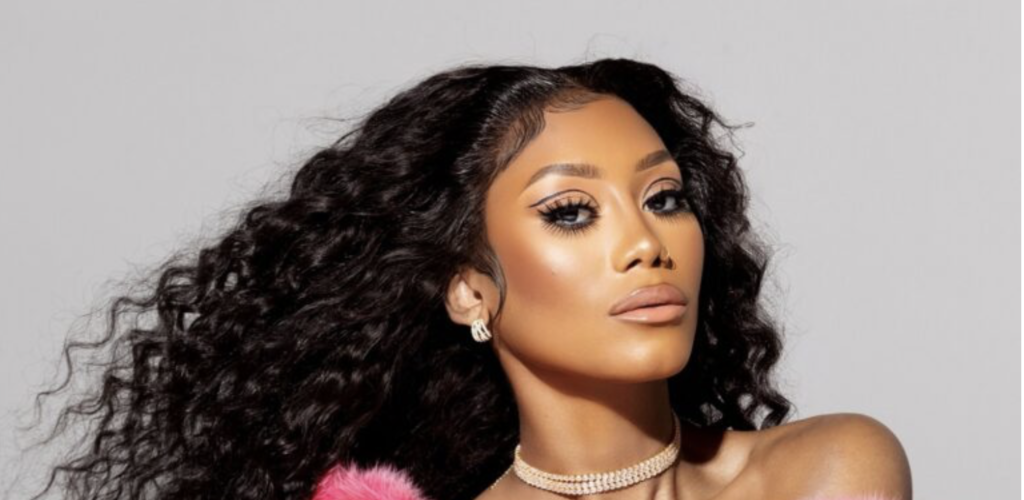 Muni Long Is 'Grateful' for 2023 Grammy Nominations
49
Singer-songwriter Muni Long practically owned 2022 with "Hrs & Hrs."
First, "Hrs & Hrs" became a viral hit on TikTok. To date, users of the social media platform have created more than 1.7 million videos using its audio.
"Hrs and Hrs" debuted at No. 83 on the Billboard Hot 100 the week that ended Jan. 8. It eventually peaked at No. 16, making it her first top 20 hit on the popular singles chart. Not to mention it went No. 1 on urban radio, plus was certified platinum by the Recording Industry Association of America (RIAA five months after its release.
Speaking on "Hrs & Hrs," Long told Rated R&B, "This one is just a vibe. I was washing dishes, and it was just a very monotonous task. I hate cleaning up. So I decided to listen to some tracks while I was washing dishes. This one came up, and I just started freestyling. I would every now and then use my elbow to start it over from the top. I think I wrote the song in maybe 20 minutes. I went in the studio a couple of days later and recorded it. It's probably my favorite song to sing live. It's just so beautiful."
Long's breakout hit now nabs her two nominations at the 2023 Grammy Awards, including Best R&B Performance and Best R&B Song. She also receives a nod for Best New Artist.
Long reacted to her three Grammy nominations in a lengthy, impassioned Instagram post.
"I have this thing where my reaction is delayed and things don't really hit me until a few moments after. A few moments could be weeks days maybe months depending on what has happened," Long wrote.
"I've been working as a professional musician since I was 19 years old but I've known since I was five that this is what I wanted to do with my life. Isn't it crazy how over 15 years of hard work, grinding, and tears can look so much like an overnight success? Very very grateful for this moment and no matter what happens after today I'm happy."
This isn't Long's first time at bat for a Grammy. Long, now a 4x nominee, was acknowledged for Album of the Year at the 2022 Grammys for contributing to H.E.R.'s 2021 debut album, Back Of My Mind. She co-wrote "Process."
Of the five songs nominated for Best R&B Performance and Best R&B Song, "Hrs & Hrs" is the only track to reach No. 1 at urban radio.
At the time of publication, the love anthem is also the only song in both fields to have sold more than one million copies, according to the RIAA.
As noted above, Long is a Best New Artist nominee for her work on "Hrs & Hrs," as well as her debut album Public Displays of Affection: The Album. She is the only R&B-centric act among the ten nominees in the prestigious category.
View this post on Instagram
Long's first full-length album, Public Displays of Affection: The Album, was released Sept. 23 via her Supergiant Records imprint in partnership with Def Jam Recordings.
The 18-track combines her two EPs, Public Displays of Affection and Public Display of Affection Too, plus five new tracks.
John Legend enlisted Long for his eighth studio album, LEGEND. She appears on the syrupy bedroom tune "Honey." It secured both acts a top 10 single on Billboard's Adult R&B Airplay chart.
Long also joined Tink for her album Pillow Talk. The two women reimagined Monica and Brandy's Grammy-winning single "The Boy is Mine."
Most recently, Long recorded her version of "Santa Baby" exclusively for Apple Music.
View this post on Instagram