Muni Long Announces 'One Night Only Tour' Dates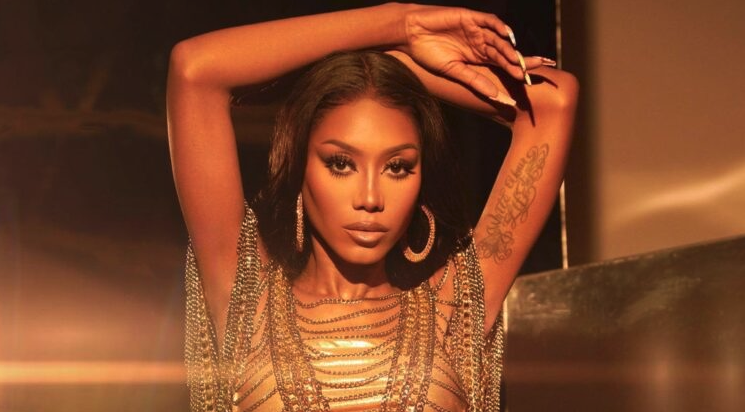 Muni Long Announces 'One Night Only Tour' Dates
45
Following Muni Long's recent live performances, including a Valentine's Day concert, the singer-songwriter has announced dates for a spring tour.
The One Night Only Tour begins on April 20 at House of Blues Dallas in Dallas, Texas, and concludes on May 11 at Huacachina @ Oasis Wynwood in Miami, Florida.
Long's itinerary includes festival sets in Nashville (Rites of Spring Music Festival); Washington, D.C. (Broccoli City Festival); and Philadelphia (Roots Picnic).
"My first show on Valentine's Day was so incredible I decided to take it on the road," wrote Long in her tour announcement on Instagram. "We added a few songs, and a section where I sing some songs I wrote for a few of your favs. Who knows I might even bring some friends with me!"
View this post on Instagram
Tickets for Long's One Night Only Tour go on sale via her official website on Friday, March 4.
Most recently, Long collaborated with Amazon Music to redo her breakout hit "Hrs and Hrs" in a jazzy manner. It arrived with a video as well.
Before that, she made her late-night television debut on The Tonight Show Starring Jimmy Fallon. Her visit included a performance of "Hrs and Hrs."
"Hrs and Hrs," Long's most played song on Spotify, appears on her third project, Public Displays of Affection, which she exclusively discussed with Rated R&B upon its release.
"This one is just a vibe. I was washing dishes, and it was just a very monotonous task. I hate cleaning up. So I decided to listen to some tracks while I was washing dishes," Long explained to Rated R&B.
"This one came up, and I just started freestyling. I would every now and then use my elbow to start it over from the top. I think I wrote the song in maybe 20 minutes. I went in the studio a couple of days later and recorded it. It's probably my favorite song to sing live. It's just so beautiful."
Muni Long 2022 One Night Only Tour Dates
April 20 — Dallas, TX @ House of Blues Dallas
April 22 — Atlanta, GA @ The Loft
April 23 — Nashville, TN @ Rites of Spring Festival
April 25 — Charlotte, NC @ Neighborhood Theatre
April 28 — Washington, D.C. @ The Miracle Theatre
April 30 — New York, NY @ SOB's
May 2 — Toronto, ON @ The Great Hall
May 4 — Chicago, IL @ Subterranean
May 5 — Detroit, MI @ Deluxx Fluxx
May 7 — Washington, D.C. @ Broccoli City Festival
May 10 — Orlando, FL @ The Social
May 11 — Miami, FL @ Huacachina @ Oasis Wynwood
June 4 and 5 — Philadelphia, PA @ Roots Picnic