Megan Thee Stallion Teases Joint Project & Tour with Cardi B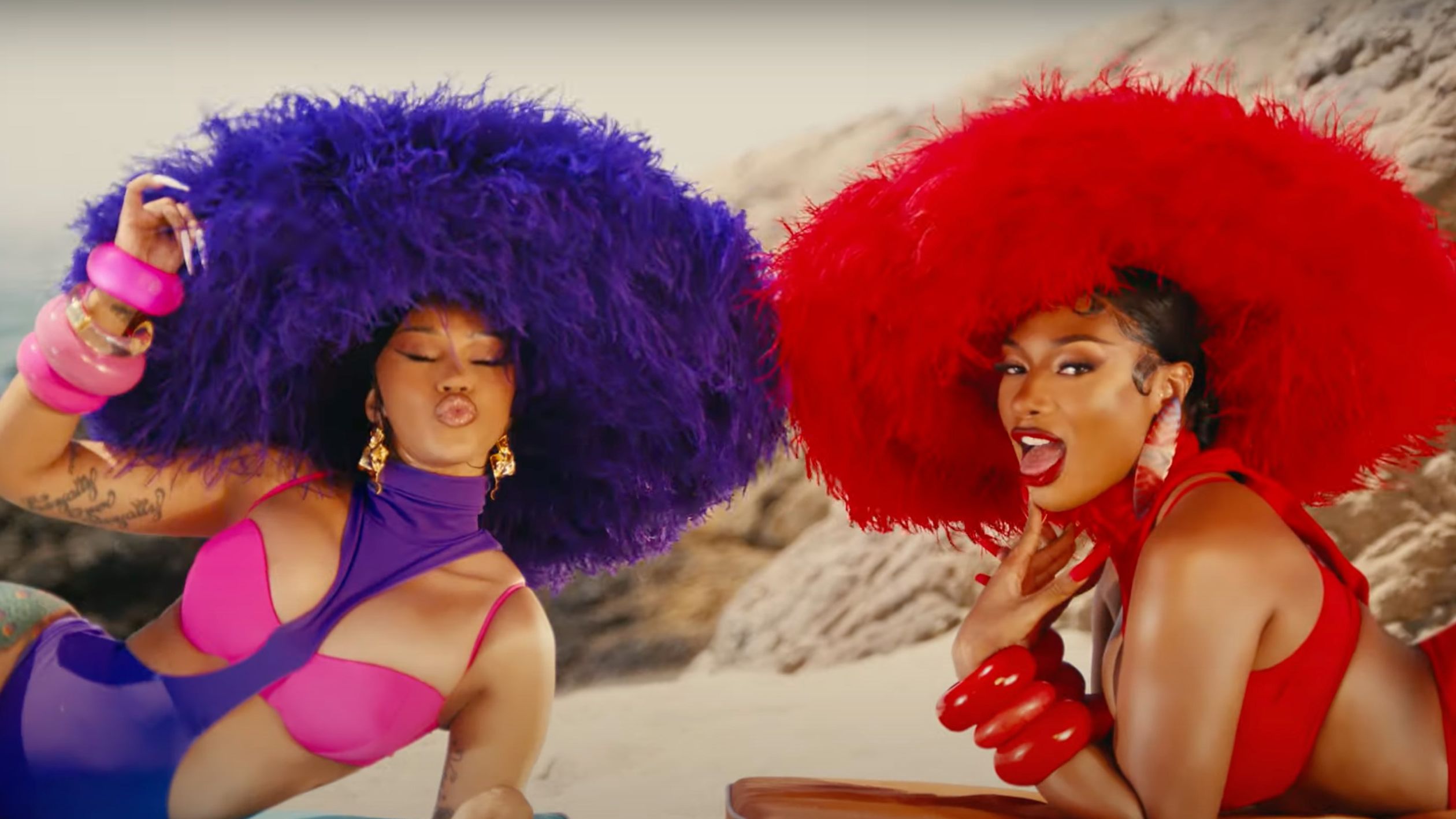 Megan Thee Stallion Teases Joint Project & Tour with Cardi B
5974
Megan Thee Stallion is teasing the possibility of a joint project with Cardi B.
In a new interview with Complex, Megan said that the way she's recording new music with her collaborator, it already feels like they are building an EP together. She added that they have enough music in the works to qualify for a "little EP."
"I literally think that's the route that we're going. So I've done two songs for her. And now I feel like I'm in a space where I know exactly what songs I want her to do for me. So we're really building a little EP already. We're gonna have enough music that we need to go on tour together. Me and [Cardi] going out together will be so amazing. We are already so cool. And I feel like we got similar fans. So if she wanted to do a little EP, I would definitely be so down to do that, but we are making enough music to already have that," said Megan.
A joint tour between the two makes a lot of sense. The two recently released a new song 'Bongos' which they also performed live at the MTV VMAs.
The rapper also touched upon her upcoming solo music. "I'm making music that I really, really love," she said. "I'm making music that I'm not about to have to fight with anybody about."
She added, "But with this album, I feel like I'm getting to the meat. I'm getting to the bones. It's my story, and I'm telling it. I'm so excited because it's just turning the page into like this new chapter of my life and I feel like the Hotties are gonna be so excited to hear it."