Meek Mill Fires More Shots At 6ix9ine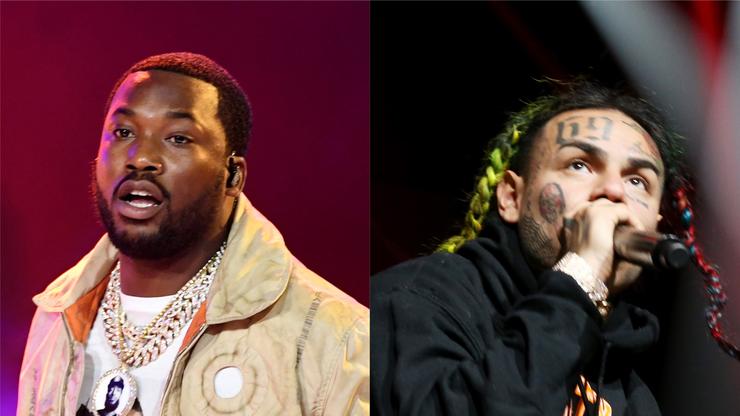 Meek Mill Fires More Shots At 6ix9ine
37
It looks like Meek Mill wasn't quite finished reaming out 6ix9ine on Twitter about the latter's plans to go live later today as a sort of reintroduction following his recent incarceration. After getting released from prison early as a result of the coronavirus pandemic, 6ix9ine will officially be returning to the music world at 3:00pm EST today, by dropping a new single and music video and conducting an Instagram live session for fans. However, some of the known snitch's biggest critics are not impressed by the careless manner with which he is carrying out his comeback, including Meek Mill.
Brad Barket/Getty Images for Fast Company
Earlier today, Meek took to Twitter to express how he feels about the rainbow-haired rapper's return, which prompted a response from 6ix9ine, telling Meek to focus on his newborn son instead. Now, Meek's unleashed a series of tweets speaking ill of 6ix9ine for making light of his snitching past, without any regard for the damage he's done.
It should be interesting to see what 6ix9ine will have to say, and whether or not he will address Meek's tweets about him during his live session.