Dalton Gomez Is In Ariana Grande's 'Stuck With U' Video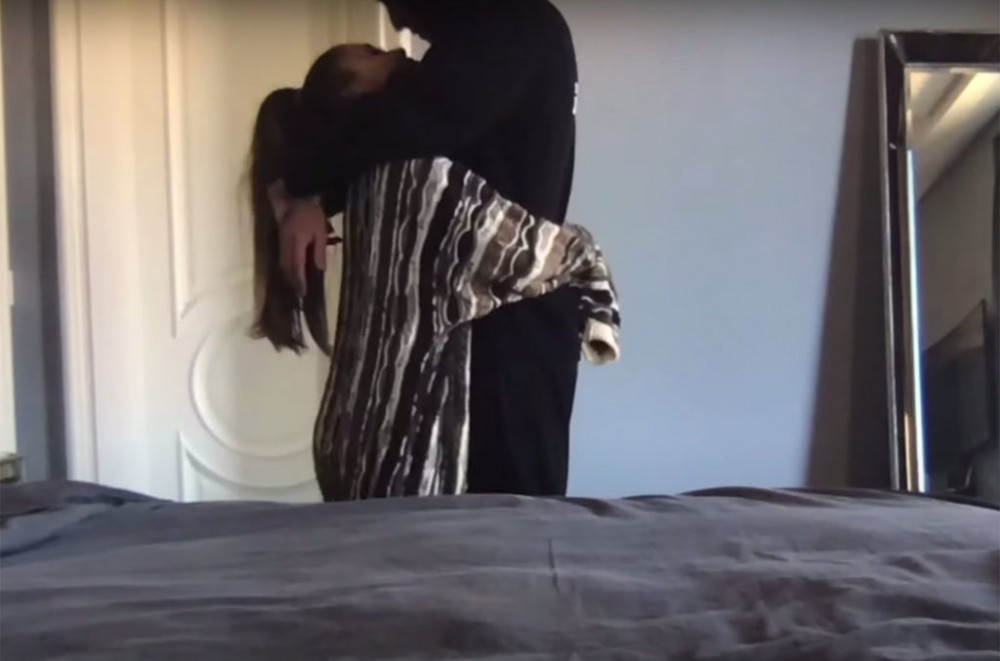 Dalton Gomez Is In Ariana Grande's 'Stuck With U' Video
52
Stuck with you! The music video for Ariana Grande's much-anticipated collaboration with Justin Bieber featured a bombshell surprise in its closing moments: Grande adorably slow dancing with luxury real estate agent Dalton Gomez.
The visual marks the first time Grande has confirmed the pair are currently quarantined together, and the news has sent Arianators across social media into a giddy frenzy. "ARIANA GRANDE BUTERA & DALTON GOMEZ YUP YUP I AGREE," one fan eagerly tweeted while another wrote, "SAY I IF YOU SUPPORT ARIANA AND DALTON."
Others were quick to speculate whether the real estate agent can be heard bantering with Grande in the romantic duet's opening ad-libs before she launches into the swooning first verse. (In the song's opening seconds, Ari can be heard saying, "It's just for fun. What?" before an unidentified male voice quips, "I'm stuck with you" and sends her into a fit of giggles.)
"Stuck with U" marks the superstar's first new release since the release of her 2019 live album, K Bye For Now (Swt Live), which was recorded over the course of her smash Sweetener World Tour.
Check out more fan reactions to the sweet moment between Grande and Gomez below.