Masego Announces Self-Titled Album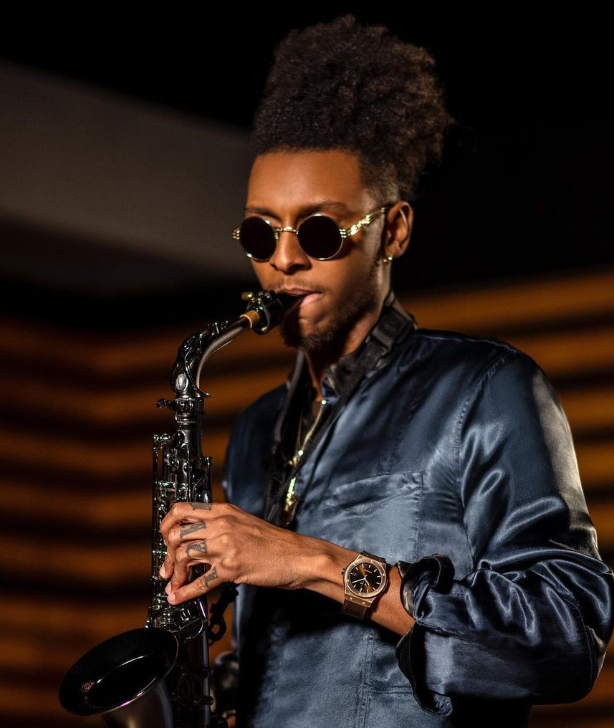 Masego Announces Self-Titled Album
34
Masego is gearing up to release a new album next month. His self-titled sophomore album releases March 3 via EQT Recordings/Capitol Records.
When sharing the album announcement, the Grammy-nominated singer/songwriter also shared its cover art designed by Sam Erickson.
Masego will include 14 songs. Three songs have already preceded it, including the lead single "Say You Want Me," which features backing vocals from Destin Conrad and Ambré.
"You Never Visit Me" and "Two Sides" also will appear on Masego. The former track is named after his forthcoming North American tour (more on that later). It also has an official video directed by Mailson Soares and a live performance. Both visuals were filmed in Brazil.
Masego recently released "Two Sides" as the third offering from his self-titled full-length. It was co-produced by Albert Hype and BASSCHARITY.
Speaking on the single, Masego said, "I love games. Do I ever. 'Two Sides' make the next person that is involved with me aware of, I guess, the demons that I'm trying to fight."
"Geminis have a bad rep. And I was letting her know that I have the potential to move in this manner because of my past and hurt. There's no silver lining in this song. It's just like, 'I could be a bad guy and I could get what I want with my slick words and my seductive beguiling ways."
The new album will be Masego's first proper album since 2018's Lady Lady. He released an EP, Studying Abroad, in 2020 and its extended edition, Studying Abroad: Extended Stay, the following year.
Extended Stay was nominated for Best Progressive R&B Album at the 64th Grammy Awards.
Masego will support his eponymous album with his forthcoming headlining You Never Visit Me Tour. It begins March 12 at Brooklyn Bowl in Las Vegas, Nevada. Tickets are available at masegomusic.com.