Mary J. Blige to Receive Icon Award at 2022 Billboard Music Awards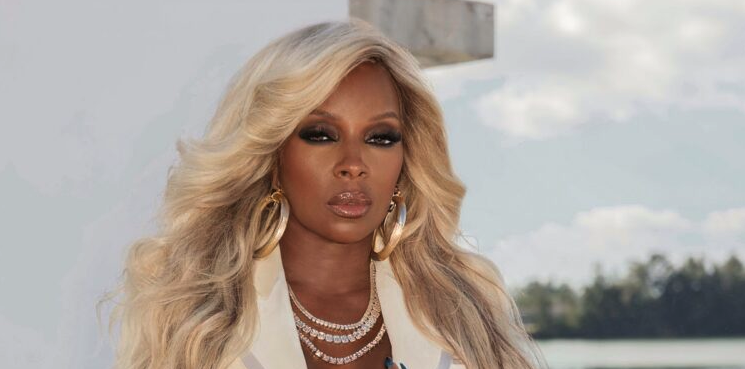 Mary J. Blige to Receive Icon Award at 2022 Billboard Music Awards
65
Mary J. Blige will receive this year's Icon Award at the Billboard Music Awards, which takes place on Sunday, May 15, at 8 p.m. EST on NBC.
The special achievement "recognizes outstanding artists who have achieved excellence on the Billboard Charts and have made an indelible mark on music itself."
Blige is now the 11th recipient of the Billboard Icon Award, joining the likes of Stevie Wonder, Prince, Janet Jackson, and Mariah Carey, to name a few.
Additionally, it's her second major prize from Billboard, carrying home the Icon Award at the Women in Music's ceremony in 2017.
In addition to her prestigious honor, Blige will perform, presuming a medley of songs from her career.
Named by Billboard in 2010 as the most successful female R&B/hip-hop artist of the past 25 years, Blige has spent three decades breaking records and maintaining her status as the queen of R&B and hip-hop soul.
Blige had four proper studio albums top the Billboard 200, the first of which was Share My World, which celebrates its 25th anniversary later this month.
Her 2005 set, The Breakthrough, had the biggest impression on this chart, scanning more than 727,000 in its first week of sales.
As for its lead single, "Be Without You," the multi-Grammy-winning hit produced by Bryan Michael-Cox, stormed the airwaves and charted for 15 consecutive weeks on the R&B/Hip-Hop Songs chart, a record she held for more than seven years.
Blige, the recipient of ten Billboard awards, nine of which she won in one night in 2006, has become a force to reckon with on the Adult R&B side.
She claimed her chart best in 2016 with "Thick of It," the era-launching track for 2017's Strength of a Woman. The Jazmine Sullivan-assisted single resulted in the fastest climb to the number-one spot, remaining atop for 16 consecutive weeks.
Most recently, "Good Morning Gorgeous," the title track of her latest album, earned Blige her seventh leader on the Adult R&B chart.
Released on Feb. 11, ahead of her Super Bowl LVI performance, the album, Good Morning Gorgeous, became Blige's 19th top 10 on the R&B/Hip-Hop Albums chart, standing behind Aretha Franklin as the most among women.
Blige is currently prepping for a summer of high-profile performances, from the Roots Picnic and the Florida Funk Fest to her inaugural Strength of a Woman Festival and Summit. The latter is a three-day sold-out event during Mother's Day weekend (May 6-8).
In March, Blige inked a deal with Lifetime in association with her production company Blue Butterfly to produce a movie inspired by her 1992 classic, "Real Love."
View this post on Instagram