Alicia Keys' Debut Album 'Songs in A Minor' Added to National Recording Registry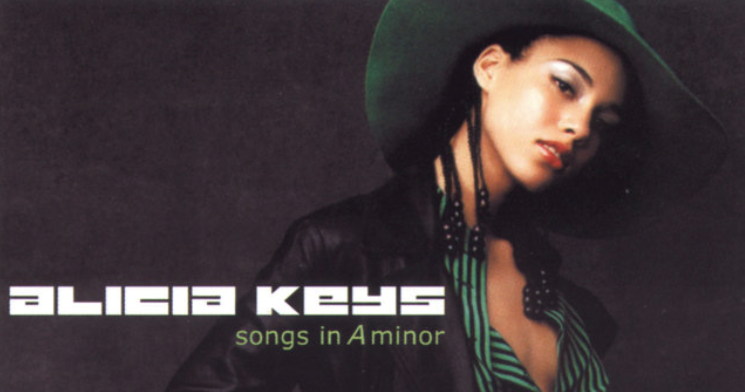 Alicia Keys' Debut Album 'Songs in A Minor' Added to National Recording Registry
77
The Library of Congress has announced that Alicia Keys' debut album, Songs in A Minor, has been added to the National Recording Registry. The album qualifies to be preserved for all time based on its "cultural, historical or aesthetic importance in the nation's recorded sound heritage."
"I'm so honored and grateful that Songs in A Minor, the entire album, gets to be recognized as such a powerful body of work that is just going to be timeless," Keys said in a statement.
Songs in A Minor is joined by 24 other recordings, including The Four Tops' "Reach Out, I'll Be There," The Soul Stirrers' "Jesus Gave Me Water," Nat King Cole's "The Christmas Song" and The Shirelles' Tonight's the Night album, to name a few.
"The National Recording Registry reflects the diverse music and voices that have shaped our nation's history and culture through recorded sound," said Librarian of Congress Carla Hayden. "The national library is proud to help preserve these recordings, and we welcome the public's input. We received about 1,000 public nominations this year for recordings to add to the registry."
Released in June 2001 on Clive Davis' J Records, Songs in A Minor debuted at No. 1 on the Billboard 200. The album's lead single, "Fallin'," written and produced by Keys, peaked at No. 1 on the Billboard Hot 100 and remained in the top spot for six weeks. "A Woman's Worth," an empowering anthem, peaked at No. 7 on the same chart.
Songs in A Minor was mainly written and produced by Keys. She wrote on every song except for her cover of Prince's "How Come U Don't Call Me" and the Brian McKnight-penned interlude "Never Felt This Way." Though she didn't pen those tunes, she did produce them.
Kerry "Krucial" Brothers, who worked closely with Keys, helped write and produce multiple tracks. Jermaine Dupri ("Girlfriend"), Kandi Burruss ("Jane Doe"), and Jimmy Cozier ("Mr. Man"), among a few others, also contributed to the album.
Keys won five awards at the 44th Grammys in 2002: Best New Artist, Song of the Year ("Fallin'"), Best Female R&B Vocal Performance ("Fallin'"), Best R&B Song ("Fallin'"), and Best R&B Album (Songs in A Minor). She made history that night as the first R&B singer to win Best New Artist and Song of the Year at the same ceremony.
Last year, Keys released Songs in A Minor (20th Anniversary Edition) that featured two unreleased songs, "Crazy (Mi Corazón)" and "Foolish Heart." The latter is the first song Keys ever recorded.
Keys explained the significance behind "Mi Corazón" to Apple Music's Ebro Darden in a 2021 interview.
"'Mi Corazón' is actually really sentimental to me as well because…everything was just dark for me at that time and I really found myself praying a lot and just really hoping that things would get better and be all right. And so, this song was me saying, my heart, 'Don't worry. It's going to be okay,'" said Keys.
"My Godmother, who since has passed away, she said all the Spanish underneath it, she just would say prayers for me underneath this song. And she was praying for me in Spanish, underneath this song. So every time I hear this song, that small voice in the background is my Godmother and so it really means a lot to me that this gets to be in the world."
On June 9, Keys will kick off ALICIA: The World Tour in Birmingham, U.K. She will play in multiple European countries through July 15.
In August, she will begin the North American leg of the tour, playing mostly in major U.S. cities, including Baltimore, New York, Detroit, St. Louis, and Nashville. She will also play a few dates in Canada.
Keys' upcoming tour will support her two latest albums, ALICIA (2020) and KEYS (2021). The former project, which includes her No. 1 single "So Done" with Khalid, recently won Best Immersive Audio Album at the 64th Grammy Awards.
As for KEYS, which featured her top 10 hit on Billboard's Adult R&B Airplay chart ("Best of Me"), the double album marked her final project under RCA Records.
Earlier this month, Keys released "City of Gods (Part II)," a stripped-down version of the drill-inspired song she appears on with rappers Fivio Foreign and Kanye West. "City of Gods (Part II)" is Keys' first music release under her new independent label AKW Records.