Mariah Carey's 'All I Want for Christmas Is You' Is Now Certified Diamond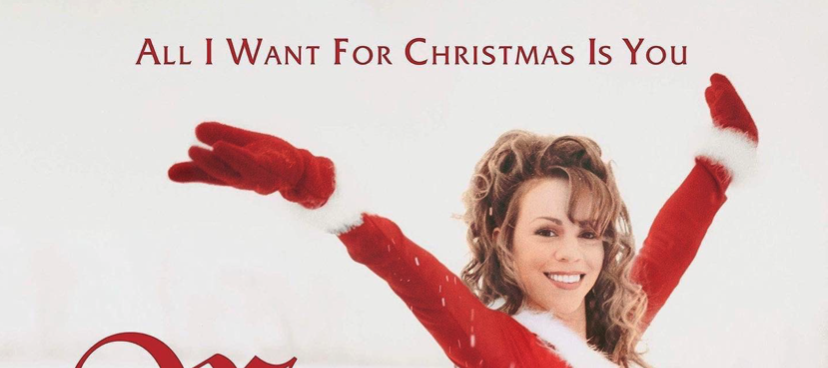 Mariah Carey's 'All I Want for Christmas Is You' Is Now Certified Diamond
70
Mariah Carey continues to make history. The music icon's 1994 classic "All I Want For Christmas Is You" has been certified diamond by the Recording Industry Association of America (RIAA) with more than 10 million equivalent copies sold. It's the first holiday song to ever reach diamond status.
Carey reflected on her accomplishment in a statement. "The continued love for my song never ceases to amaze me and fill my heart with a multitude of emotions," she said. "It blows my mind that 'All I Want for Christmas is You' has endured different eras of the music industry. The RIAA DIAMOND award?! Wowww! I'm so fortunate to have the greatest fans on Earth, my Lambily, who continue to support my legacy. I love you."
View this post on Instagram
RIAA's Chairman and CEO Mitch Glazier, added, "Mariah Carey is one of the top Gold & Platinum awarded artists of all time, and 'All I Want For Christmas Is You' becoming the only holiday song to achieve Diamond is a remarkable milestone forever etched in music history. Congratulations and happy holidays to Mariah and her amazing Sony team."
Richard Story, president of Commercial Music Group at Sony Music Entertainment, also had some heartwarming words to share.
"Mariah is the Queen of Christmas," he said. "Her Sony Music family congratulates her on breaking yet another record, and continuing to make history as the first and only artist to achieve this incredible milestone."
"All I Want For Christmas Is You" is lifted from Carey's 1994 album, Merry Christmas.
In 2019, Carey released a deluxe anniversary edition of Merry Christmas to celebrate its 25th anniversary. The reissued project featured a special bonus disc with rare remixes, unreleased live tracks from Carey's 1994 St. John the Divine Concert and a new rendition of "Sugar Plum Fairy."
In December 2019, "All I Want For Christmas Is You" peaked at No. 1 on the Billboard Hot 100, earning Carey her 19th number-one hit.
On Friday, Carey premiered her new holiday special, Mariah's Christmas: The Magic Continues, on Apple TV+. The festive film features her first and only performance of her latest holiday jam "Fall in Love at Christmas" with Khalid and Kirk Franklin. It also includes an updated rendition of Carey's cover of "Christmas (Baby Please Come Home)."
On Dec. 13, Carey will begin her McDonald's takeover with The Mariah Menu. The menu will be available in the U.S. through Dec. 24. Customers will be eligible to receive a free item from McDonald's menu each day with a $1 minimum purchase on the McDonald's app.
"Some of my favorite memories with my kids are our family trips to McDonald's, and of course, each of us has our go-to order. Mine is the Cheeseburger, and I get it with extra pickles," said Carey. "Bringing together some of our favorite food from McDonald's with my all-time favorite season is a holiday wish come true."
Revisit Mariah Carey's "All I Want For Christmas Is You" below.