Mandy Moore Reflects on Her Teen Pop Stardom in Comeback Single 'Fifteen'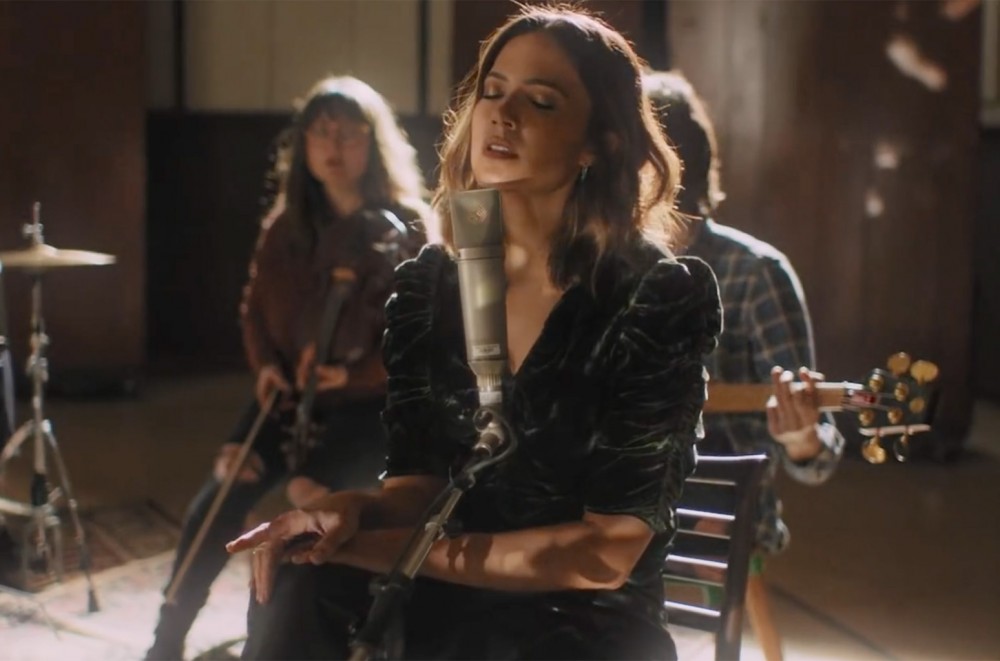 Mandy Moore Reflects on Her Teen Pop Stardom in Comeback Single 'Fifteen'
71
Mandy Moore unveiled her nostalgic new single "Fifteen" and its accompanying music video on Tuesday (Feb. 11).
In the swaying midtempo ballad, the star looks back on her role in the teen pop explosion of the late '90s and early 2000s. "Next stop, New York City/ World was fallin' at her feet/ She thought she was makin' music/ She was only fillin' seats/ No regrets with a few exceptions/ Every wrong turn was a right direction/ Still a part of me, still a part of me," she sings reflectively of her teenage self over folksy guitar and gentle strings.
"It's been a full circle journey to embrace who I was as a teenager starting off in this industry and forgive my past self for judging her so harshly," Moore said in a statement about the song's inspiration. "For years, I apologized for the creative output of that time but in the making of this new collection of music, I was able to process so much and have come to have great affection for that young girl, that part of me, because she's the reason I'm here today."
Moore first rocketed to fame in 1999 with the release of her debut single "Candy," positioned as a teen pop princess alongside the likes of Britney Spears, Christina Aguilera and Jessica Simpson. After five more albums and roles in teen classics like Disney's The Princess Diaries and the Nicholas Sparks adaptation A Walk to Remember, the singer-songwriter took more than a decade off from the music industry.
"Fifteen" serves as the lead single to Moore's upcoming sixth album, Silver Landings, which is slated for release March 5 Verve Forecast. The folk-pop LP will be her first release since 2009's Amanda Leigh.
Check out the music video for "Fifteen" below.