Man holds a crocodile who wrestles him to the ground and runs away [VIDEO]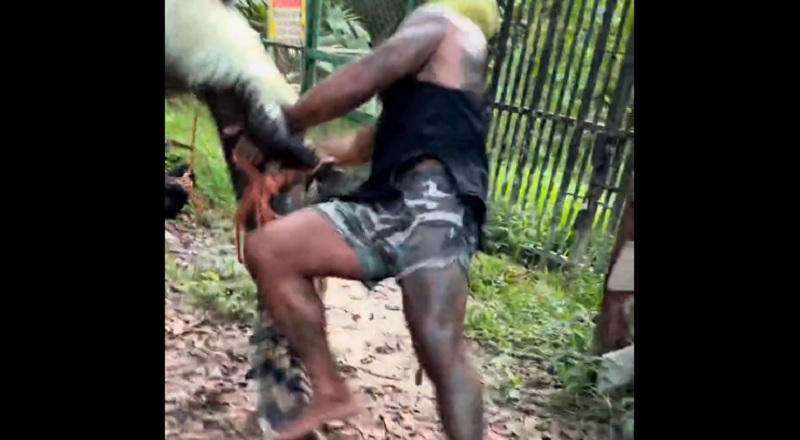 Man holds a crocodile who wrestles him to the ground and runs away [VIDEO]
7416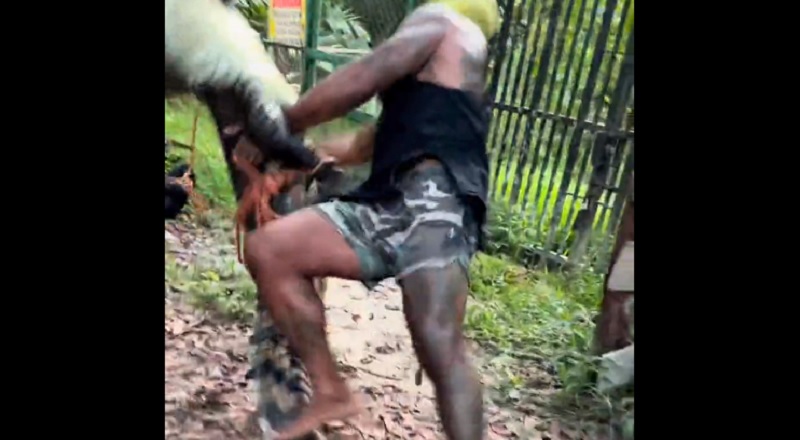 Crocodile wrestles a man to the ground after grabbing him
This year, countless wild animals are showing up where they aren't expected to. As a result, people are being warned to be cautious when outside. After all, alligators are showing up everywhere, crashing the beaches. In addition, the bears are also making themselves at home at the beach. All of this is a major cause for concern. Many people have blamed people for destroying these animals' habitats for the reasons they are invading civilization. One man went into a crocodile's home and destroyed its peace, but his whole situation backfired.
While most people are afraid of wild and dangerous animals, some live for chasing them. One man is used to chasing down and taming wild animals. When he saw a massive crocodile, he didn't run away from him. Instead, this man went about capturing the croc, clamping his mouth, and then trying to take the animal with him. Well, that was the plan he had for the crocodile, anyway. With an animal that big, any plan can go awry. This includes coming out alive.
Presumably, this man was some form of crocodile hunter. After all, when his video began, he was holding a large croc in his arms. The man had the crocodile's face facing his own face. While holding the animal, he was talking about how he captured the crocodile. During this talk, the crocodile began wrestling the man. As a result, the man fell to the ground. The crocodile smacked the man in the face, causing his fall, and then the croc began walking off.
Crocodile wrestles a man to the ground after grabbing him