Kaytranada, Aminé's 'KAYTRAMINÉ' Tracklist Features Snoop Dogg, Big Sean, And More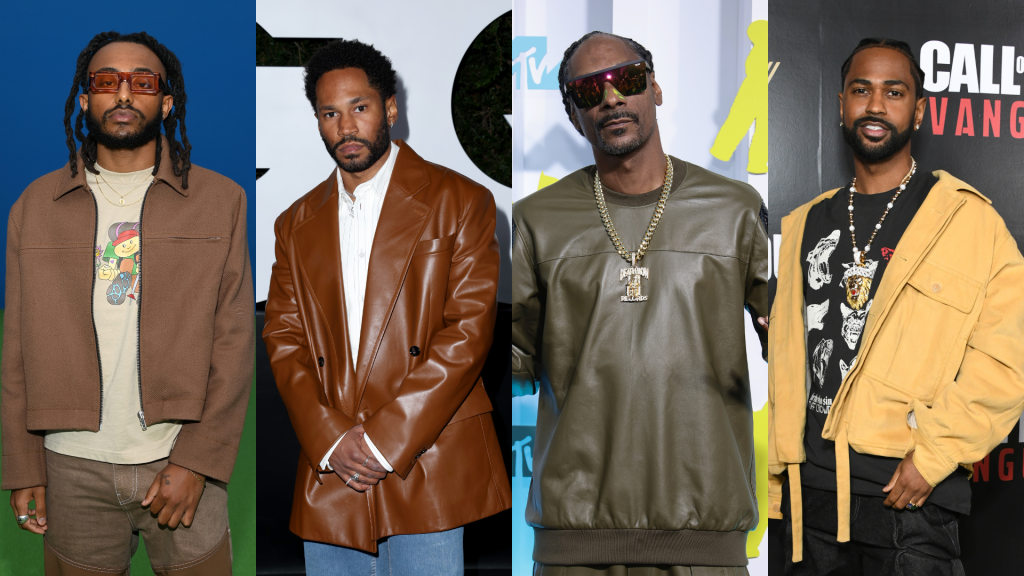 Kaytranada, Aminé's 'KAYTRAMINÉ' Tracklist Features Snoop Dogg, Big Sean, And More
7828
Kaytranada and Aminé have revealed the tracklist for their upcoming album, KAYTRAMINÉ. The duo unveiled its vibrantly colored album artwork—which showcases them chilling on chaise loungers along a blue background—on Tuesday (May 9). 
On the second slide of their Instagram post, fans were treated to a fun graphic detailing its eleven tracks, which highlights the LP's guest feature artists: Big Sean, Snoop Dogg, Amaarae, Freddie Gibbs, and Pharrell Williams. 
Along with the succinct list of guests, the musicians also announced that their first joint project will touch down on Friday (May 19).
Earlier this year, Kaytranada and Aminé released their single, "4EVA," featuring Pharrell. The pair simultaneously dropped visuals for the track, which saw KAYTRAMINÉ dancing alongside their metaverse avatars near spilled wine.
As the song ends, another track, seemingly entitled "Rebuke," begins, and the video shifts to black and white. "Rebuke" contains samples of Lô Borges' "Tudo Que Você Podia Ser" and Trina Broussard's "Inside My Love" with Aminé singing over Kay's production. 
The announcement of their new album arrives just months after the Oregon native finished his international Best Tour Ever World Tour. Amine posted a message to his fans thanking them for supporting him on a sold-out trek and promised to see them "next tour."
"The Best Tour Ever World Tour is OVER ?? The Tour Pants are complete, and I want to thank each of you for signing them," he typed on IG in January. "We finally got to tour Limbo which made me so happy. I spent my last day of the tour on a beach crying cause I was sad to say goodbye, but that coulda been the shrooms as well. 
"All jokes aside, I appreciate each and every one of you, and this truly was the best tour ever. A whole year on the road was worth all the memories y'all have given me. See you next tour ♥️ ur beautiful."