Lola Brooke Keeps It Raw And Real In 2023 XXL Freshman Freestyle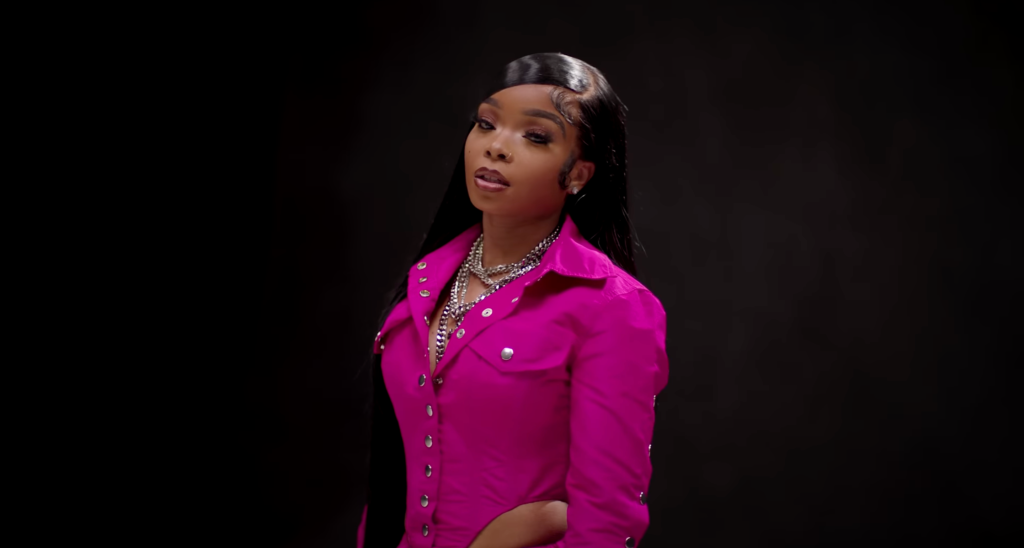 Lola Brooke Keeps It Raw And Real In 2023 XXL Freshman Freestyle
6592
The 2023 XXL Freshman list was revealed last week (June 21), and Brooklyn's own, Lola Brooke, made the cut.
Following the announcement of the esteemed accolade, Lola's freestyle for the Class of 2023 was released on Tuesday (June 27). Wearing a hot pink ensemble, the 5-foot-2 MC rapped about the trials and tribulations of her Bedford-Stuyvesant upbringing.
"They don't make 'em like me no more," Lola boasts of her star power and rap skills. "I was raised in a house, we could never lock doors/ Locked jaws, talk to the feds, that was not law/ Step-pop kept the glizzy in my room, top drawer/ I ain't tryna say I'm any different/ But if the city see me win, it's gon' feel different."
The "Don't Play With It," spitter also opened up about navigating her own route in the industry, without succumbing to misogynistic practices.
"I know they tired of seein' me underrated 'cause I'm gifted/ But suckin' d**k to the top, I am not with it/ Now I got my family talkin' 'bout me instead of helping me out/ I thought rumors come from enemies and not from the house," she raps.
Speaking to a more vulnerable side, the Big Gator spoke about watching her mother struggle but keeping their household together. She rhymes, "Realized my mother was poor at the age of 18/ Bills stayed paid, but it wasn't what it seemed/ She gon' feel offended, Section 8 know what I mean/ I just feel your lifestyle should be more like your dreams."
In addition to her freestyle, the Brooklynite recently made her TV debut at the 2023 BET Awards where she performed her debut single on the Amplified Stage. She was also nominated for Best New Artist.
Lola got her big break after having much success on social media. She then signed with Arista Records earlier this year and has since gone on to release "So Disrespectful," and "Just Relax," which samples Black Sheep's 1991 classic, "The Choice Is Yours."
Listen to Lola Brooke's 2023 XXL Freshman freestyle above.